A reader asks five questions:

Earth's magnetic field has been measured at least for one hundred years all over the earth, with instruments using coils and more lately proton precession [wobble] as sensors, in the air, on the ground and also underground. The Committee has indicated that "the flux lines which run thousands of kilometers across our planet's surface just below grade" should be used for the new energy device.

Patrick seemed to indicate that these flux lines, are only found in some locations (A Do-It-Yourself kit for MY method? NO, not unless your house is near a flux line and that is very unlikely.). Can TC please elaborate and give light with answers to the following:

Question 1: What is different and sets apart these referred flux lines "just below grade" when compared to the magnetic field flux which exists everywhere on Earth? Are the fluxlines that exist just below grade, significantly
different or stronger, and why? Is their use essential for the described "new energy" device.

Answer: Yes, they are required and essential because of their strength relative to the general magnetic field. They are different because they are only detected when a coil is inserted into the flux line. These run just below the surface to a depth of about one meter. They can be detected by a simple twin prong copper device. The prongs will separate from a parallel to an opposed, in-line position when passing over a flux line.

If the coil is held over the line, just above the surface, it has to be moved for a current to be generated. Only when inserted longitudinally into the line will a current be generated without physical movement.

This is what a compass does, however the small needle is a single piece with two pointed ends which align to one of Earth's magnetic poles. A compass picks up the general weak magnetic field, to move the magnetized needle.

The necessary flux line is much stronger along a narrow width of < 1 meter; excavating a small box-like hole or ditch about 1 meter long, deep and wide will allow a coil to be inserted into the stronger flow, and generate a useful flow.

These lines are approximately 80-100 km apart are run longitudinally. There is also a network or matrix of secondary flux lines which meet the main flow lines at specific nodes. Many historical markers or monuments are located atop these nodes, such as Stonehenge. The location of the human monuments is precisely because of the magnetic node.

Moving a coil away from the flow line will demonstrate that its strength drops off rapidly just a short distance above, below or to either side.

They have been called "ley lines" at different times in Earth history.

Q2: When a coil, capacitor and a conductor or resistor (e.g. conductive crystal) are connected in series, these form an alternating current resonant circuit which tends to oscillate, unless the conductance of the load (the crystal) is very low (or resistance high). Is this resonating tendency a significant factor?

A: Direct current is produced throughout. No, resonant frequency &/or oscillation are not a factor.


Q3: Considering the above question 2, is there a preferred way to connect or terminate the output from the coil and capacitor to the calcite crystal to maximize the efficiency of that circuit?

A: Yes; the wires leading from the capacitor (really, the switch or relay which discharge it) should be attached to the crystal on opposite sides, using conductive attaching pads similar to what are used for an electrocardiogram on the body.


Q4: I seem to recall that it was stated earlier that the coil should be about 45 cm long. One commonly used coil characteristic is its surface area multiplied by its number of turns. Is there an optimal coil geometry, area, number of turns and length. Can a ferromagnetic (ferrite) core be used in the coil without disadvantages, to obtain a smaller physical size?

A: A ferrous core can be used. Coil dimensions should be approximately 45cm per 10-15 cm of crystal diameter. Diameter and turns per meter can be varied to achieve maximum flow depending on the flux line strength. This stage involves engineering design and testing of larger crystals, I do not have the ability to make. Not all flux lines are the same strength.


Q5: With electromagnetic fields, the field (wave) theory is normally used for the lower end of the frequency range, up to the millimeter wave length or multigigahertz frequency range. But higher up around the visible light frequency range, the photon theory is normally used. Can the photon theory be equally well applied to the lower frequency electromagnetic fields, if they even are "fields" in the first place.

A: Because light photons are pulses of electromagnetic energy, light can be converted to electricity and vice versa. The choice to examine either of these is not a factor; when the capacitor discharges, the spark or pulse of power released will be of sufficient strength to create light when supplied to the crystal. Earth's natural magnetic field strength, even in the flux line, is insufficient by itself, to achieve this. Just as with lasers; insufficient current supply will not produce a useable beam of light.
===============

There will not be investment in large scale design & deployment of this method until there are shortfalls in supply. The initial step will be to manufacture different sized crystals, determine location(s) of flux lines, to then test and determine which copper coil dimensions, capacitor sizes and photovoltaic panel enclosures work most efficiently. For example, a square (6 sided) box, or eight or twelve sided enclosure, of what size or other design.

Adjustments to PV panel chemistry will also be made for the light spectrum produced. Such tests and adjustments are simplistic electrical engineering, as any EE knows well.

Once a device (or group of them, as a single generating unit) can produce 50 or 60Hz alternating current, only then electrical grid design and integration work ensue.

The investment in this next step will not be made until necessary.

Powered by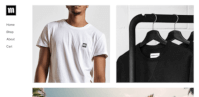 Create your own unique website with customizable templates.