As a reader inquired in a comment to a post below.

Q1: When will the full story come out about this interaction with the Zeta group?
C: As part of the greater revelation of the historic, current and ongoing, continuous visits and observation of Earth, by alien extraterrestrials.

Q2. Are they parts of those watching over our development and are they actively involved still and in what way?
C: Yes, but not involved as might be understood. No alien extraterrestrials are permitted to interfere with human activity. Interaction need not be interference.

Q3: Did they leave representatives here with us when this was active?
C: No. There are no long term or permanently placed representatives of alien extraterrestrial civilizations on Earth. Interstellar travel capability allows visits to be achieved in a matter of hours, often no more than one or two. Such approach is not required.

Q4: If so how did they adapt to our planet? I heard they have a warmer planet to ours and a different day length. So our people must have had to learn to handle this. I believe they breathe oxygen like us correct?
C: There is no adaptation; where necessary, temporary measures are undertaken to manage the challenges the Earth environment presents, such as sunlight intensity, atmospheric gas composition, gravity, magnetism, microbes, dust, humidity, wind, darkness and other factors where any of these might be a challenge for the visitors. Just as humans are required to do, when very rarely visiting other worlds.

In absolute, impartial scientific terms, yes temperatures are higher yet often the Zeta Reticuli can feel colder. Perception is what matters; not measurements. Ask a polar bear if zero degrees centigrade are cold for it, or if twenty five centigrade are warm enough.

Oxygen respiration is common among many, many physical beings on many, many planets however humans breathe far more nitrogen and suffer harm if the proportions or absolute amounts vary too much or too quickly. The trace gases also respirated by humans have significant effect on the organism. There are plants on some planets which absorb oxygen and expel carbon dioxide.

Q5: Do we have souls from [that] planet incarnated on earth at this time? That would explain their interest in us as well.
C: Yes, of course but previous incarnations are largely blocked from current memory access, by each of you by your own decision. The interest taken by your alien extraterrestrial cousins and in fact all such visitors to Earth, is not because of incarnation memories. This occurs because of pure scientific interest, curiosity and desire to study and understand, precisely as humans already do and have, for the many things and phenomena discovered by humans on Earth.

Q6: Is this reasonable to assume that people abducted are from the group doing the abduction? To check up on their progress. I know if I where incarnated on a planet that was new to me I might want someone besides my guide to check up on me.
C: No; as we have said, there are no abductions. Humans agree to visit with alien ETs and sometimes to travel with them, although this last activity is rare. Humans doing so plan their life to include these interactions, and plan to block the memories either partially, temporarily or permanently. Each decision can be unique.

Your question ends with a distinctly human focus; which you will not have when the incarnation on another planet is occurring, which it is now, simultaneously. In that incarnation, you perceive the timeline applicable to that planet and might hope to have a focus of that environment when considering a human incarnation upon Earth.

Your guides are the best check-up and check-in protection you can have, however bear always in mind, your life plan agreement might and often does not have guarantees of safety humans naturally and logically prefer. The dense environments of the third and fourth dimensions contain a natural desire to avoid the bad and pursue the positive.

This does not apply to your soul, which seeks the experience a human perspective deems negative.
Powered by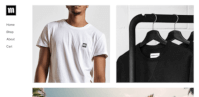 Create your own unique website with customizable templates.