A reader asks:

Continuing the aliens theme I would like to know whether the deep space radio waves, detected in the last couple of days, are alien in origin, and if so is this "contact" the start of something bigger?
​
Yes, all radio waves are "alien" in origin (depending on the understanding of alien) however these waves are not intentionally sent by alien ETs with the intent & objective of announcing their existence and presence to Earth.

That is and will continue to be done in a more obvious way and much more locally, but slowly and in a subtle, gentle way. We are our own worst enemy when the subject of alien ETs comes up.

Look what happened yesterday in Hawaii with the incoming missile false alert. The only type warhead reaching Hawaii which could cause mass deaths would be nuclear. That would be from far, far away because Hawaii is far, far away from any place capable of launcing such missile.

This question has come up on TheAmendment.net several times, and The Committee was clear; no nuclear weapons will be used again; attempts will be prevented. North Korea is also not going to launch such a weapon. KJU is just banging his drum.

People have been conditioned to believe Trump and KJU will start a nuclear war and that aliens are coming to Earth to eat human babies and destroy civilization.

So our alien ETs friends and cousins are proceeding slowly and carefully. Radio waves from distant origins are not the method planned.
Powered by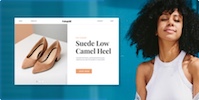 Create your own unique website with customizable templates.