First the article, then the questions.
pjmedia.com/lifestyle/california-led-u-s-ufo-sightings-490-2017/
California Led U.S. with 490 UFO Sightings in 2017
By Paula Bolyard, December 28, 2017
UFO sightings are nothing new. The Puritans reported strange sightings and lights in the sky as early as the 1600s. With the advent of movies about outer space and unidentified flying objects came even more sightings. The National UFO Reporting Center (NUFORC) has an entire website dedicated to the "collection and dissemination of objective UFO data." The organization curates reports of UFO sightings in the U.S. and Canada via a web form and a phone hotline, which has operated almost continuously since 1974. NUFORC logged a total of 4,655 sightings in 2017, down from the 2016 total of 5,619.
A recent report came from New Mexico on December 14. A woman reported that she and her husband saw a triangular object with bright green lights near Santa Fe. She claims they "saw an object flying across the Interstate in a southeasterly direction. It appeared triangular with bright green lights around its entire periphery."
"From my husband's perspective, it appeared larger than a full moon," she reported. "By the time it crossed my field of vision (I was in the passenger seat), it appeared slightly smaller than a full moon. It was perhaps several hundred feet in front and above us and appeared to be moving at about 100 mph or less. It seemed to be heading down and then it vanished."
NUFORC spoke with the witness via telephone and "found her to be very eloquent, and very sober-minded. We suspect that she is an excellent witness."
California far and away submitted the most reports of UFO sightings, topping the list with 490 in 2017. Florida was next with 308, followed by Washington (192), Ariziona (180), and New York (170). New Mexico, home to the famous 1947 UFO sighting in Roswell, came in at number 25 with 73 reported sightings. Perhaps surprisingly, Nevada, where the legendary Area 51 is located, reported only 55 sightings, coming in at number 29 overall. North Dakota, Hawaii, and South Dakota had the fewest reports, with 6, 13, and 16 respectively.
50. North Dakota 6
49. Hawaii 13
48. South Dakota 16
47. Vermont 17
46. Wyoming 17
45. West Virginia 18
44. Alaska 19
43. Mississippi 21
42. Delaware 22
41. Nebraska 25
40. Rhode Island 28
39. Arkansas 30
38. Louisana 34
37. Maine 35
36. Iowa 40
35. Idaho 41
34. Montana 47
33. Oklahoma 47
32. Kansas 49
31. New Hampshire 49
30. Indiana 53
29. Nevada 55
28. Alabama 60
27. Kentucky 62
26. Utah 67
25. New Mexico 73
24. Minnesota 81
23. Wisconsin 83
22. Illinois 85
21. Maryland 86
20. Tennessee 88
19. Massachusetts 99
18. Virgina 99
17. South Carolina 103
16. Missouri 111
15. New Jersey 111
14. Oregon 111
13. Georgia 113
12. Texas 116
11. Michigan 121
10 North Carolina 135
9. Connecticut 146
8. Ohio 146
7. Colorado 147
6. Pennsylvania 161
5. New York 170
4. Arizona 180
3. Washington 192
2. Florida 308
1. California 490
Some recent reports out of California include: an "orange light flying in the sky that was changing direction very rapidly" in Sacramento; "a small, quiet, blinking object; it's movements were very smooth, unlike a plane or a helicopter" in Carmichael; a "group of about 25 chevron shaped crafts all glowing a soft orange color" in Daly City; a "large, dull red-colored, round object with a darker brownish glow around the outside going very fast" in Watsonville; and a "RED light seen at night gliding together and lights disappearing one by one along with sound" in Hawthorn.

I'll leave it up to readers to decide how credible these claims are. Many of them could be attributed to drones, weather balloons, military aircraft, or the recent SpaceX launch that rattled Californians. And NUFORC cautions readers to be on the alert "for flawed, or hoaxed, reports, particularly among those that have been submitted by individuals who elect to remain anonymous, and/or who provide no contact information with their reports."


The site noted that they've been receiving a large number of prank calls to the hotline. "If you are one of the many young people who are placing prank calls to our Hotline, we would request that you cease using our telephone lines for recreational purposes!!" they wrote. "The bulk of the calls we are now receiving over the Hotline are prank calls, and often obscene, and we are requesting that callers of all ages not use our Hotline for frivolous purposes. These nuisance calls have become an extreme inconvenience to the people who run the UFO Center, and they are interfering with our ability to provide an important service to people who wish to submit serious reports to our facility."
NUFORC does provide a list (dating back to 1936) of what they believe are "the more dramatic, and/or more well documented, cases that have been reported to us over the last decade." You can
read that list here
.
********************************************************************************************
Q: Esteemed Committee, are most of these four thousand plus reports of UFO sightings true?
C: Yes, although there are the occasional false reports. These are a fraction of the totals.
Q: How many sightings go unreported?
C: Many more, several multiples more. Most observers of a UFO are not aware there is a place to report such information.
Q: You have explained well that sightings are intentionally revealed, undisguised and uncloaked ships. How many alien extraterrstrial vessels drop their camoflage yet are not seen?
C: Approximately half.
Q: For thousands of sightings, there are so few regarding interaction.
C: Yes, this is intentional.
Q: When will there come interaction? I assume alien ET vessel can observe Earth as easily cloaked as when visible to the human eye, radar or other detection systems.
C: These intentional revealings are done to measure human reaction. As the likelihood for mass hysteria drops to a tolerable level, disclosure will begin in a more broad way. This depends ultimately on human reaction. There will be direct contact with certain individual humans who will serve as ambassadors of the alien ETs to mankind, and act as their interpreters. These humans will lend confidence and credibility to the process. You are on the very short list to do this, if you accept the role when suggested or offered.
Q: I can't even imagine that bridge, much less how I'll cross it.
C: Easily. The decision to accept or reject the information will lie with each person coming to know about it. Some observer viewers and readers of the information will reject the notion out of hand, others will suffocate you with requests, still others will remain somewhere in the middle of the mix.
Q: The sentence
"...l
eave it up to readers to decide how credible these claims are." means what I think it does?
C: Yes, the writer is concerned about being called a kook, a crank or irresponsible as a journalist. This is an understandable yet at times disappointing human reaction. We say disappointing because you have, the many of you, trained yourselves to look around and consider observer doubt, opinion and criticism as the priority. We say never that these things are to be disconsidered completely. What we say is, they become the driving priority whenever new information is encountered.

The writer is saying, with different words, "I am intrigued by this information however do not want criticism from readers who suggest it is inaccurate or wrong." The writer of the article is concerned about proof. Your transmittal of information from alien extraterrstrial visitors will fall upon many flat minds until those brains are lifted vertically by visual information the owners of those cerebelleums are willing to accept.

The general disclosure of alien extraterrestrial presence will be led by humans, who will deliver explanations from your ET visitors in advance of those visitors providing generally accepted evidence and proof of their presence.

Q: I am looking forward to the whole fad coming to an end.
C: You are in the minority.

Q: Esteemed Committee, I know y'all don't use calendars but we do, so please allow me to thank you for the information provided during two thousand and seventeen.
C: It is our honor, role and most of all pleasure. Be well and warm, one and all. Some are, some are not.
Powered by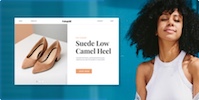 Create your own unique website with customizable templates.