A reader asks and The Committee responds:
I am writing in response to your request for any questions related to current events, mysteries, conspiracies, etc.

Matthew's Messages
(https://mattthewmessages.blogspot.com)
posts one communication per month, channeled by a mother from her son. The Messages most often involve current events and the recent post for August is from where my questions come for you and TC.

1) Are Matthew's Messages legitimate spiritually sourced material for the betterment of humanity?

2) If so, in the August message, what can TC share regarding specifics concerning the private meeting between Trump and Putin in which they discussed recorded calls and computer messages which provide evidence of members of the 'Illuminati' committing crimes against humanity? What kind of crimes generally? What is being done to stop them that can be shared? Who, in general, is coordinating the actions against them? What is TCs best estimate as to when details of this meeting will be shared publicly (as stated in the message, when will the dominoes be in place)? What is meant by the phrase 'members of extraterrestrial special forces in intelligence agencies'?

3) Will any of us currently reading Patrick's site live long enough to witness the crippling of the 'Illuminati's' continuing impact in our world (not the lingering effects)?
Says The Committee:
1. Yes
2. Your question already contains the specifics, about and for which you ask.
The group humans have named the Illuminati are not a criminal organization, committing acts against humanity, as you ask, or against individuals as that would serve Illuminati interests.
They have done ethically questionable things, from the point-of-view of a purist, but not to be criminal as an objective or goal. Disagreement with their plans, objectives and methods could give rise to such opposition saying the Illuminati are nefarious, however this is not true.
The details of the Trump and Putin private meetings will not be revealed.
"...members of extraterrestrial special forces in intelligence agencies" = alien ET interaction with humans members of gov't intelligence functions.
3. Yes, but the effects are not across-the-board negative, as the question assumes. This loosely bound organization is not as influential as believed by anyone recognizing its existence, is not inherently nefarious and needs not be crippled. Yes, the many of you will see its influence wane, fade and nearly disappear without knowing it.
---
Another reader asks:

Hi Patrick ... This message just appeared on Ben Fulford's message board, and it's in such a handy format that TC could perhaps confirm or deny each of these claims by a guy named Cobra regarding aliens.

I didn't want to clutter your site in case this is an unwieldy post for some reason. I believe this is the epitome of Fake Alien News in the blogosphere right now:

President Eisenhower: In 1954 Eisenhower met with the Pleiadians and members of the Ashtar command at Edwards Air Force Base. He was pressured by the negative military factions and forced to reject an agreement with positive extra-terrestrials and made to sign a contract with the negative Zeta Reticuli and Draconian races.

Ego: The concept of ego is an archon creation. Don't fight ego, just be who you are.

Catholic Church: Created in 325 by Constantine – a major archon and master mind programmer.

Chimera: The Chimera group are humanoids. Originally they looked like humans. They were not a reptilian type being. They are an Andromedan humanoid race which looks more like humans. They are part of a humanoid evolution. But they are extremely negative because they went through a cosmic anomaly. You could say fallen angels in a human body. The Chimera group is the top of the food chain on the dark side, above the archons.

footnote on the chimera-recent intel about the chimera has been cleared for release to the earth surface population by the galactic confederation lightforces, and cobra has shared it on his blogsite…..

Now it can already be revealed that the Chimera are actually insectoid (arachnid) beings incarnated into humanoid bodies, and are even more full of anomaly than dracoids (Draco and Reptilian beings incarnated into humanoid bodies):

http://2012portal.blogspot.com/2018/07/planetary-ascension-process.html

Planetary Liberation: Liberation of planet Earth set to take place between 1975 and 2025. We will never be slaves again.

https://prepareforchange.net/2018/08/19/a-quick-reference-of-some-cobra-definitions/

Answers The Committee:

Eisenhower: Met with alien ETs, yes. Received advice? Yes, all presidents do. Contracts? No, there have never been such agreements as humans understand them. Questions, easy & light permissions which are really just information, yes but the prime directive stops alien ET visitors from doing much of anything.

Ego: Not true. Correct, be your natural self.

Catholic Church: Its history & evolution are well documented, no outside beings, aliens or other influences beyond humans were or are involved. Religion, worship within and their traditions are 100% human institutions.

Chimera: No, does not apply.

Insectoid (arachnid) No, not true
Powered by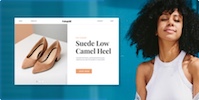 Create your own unique website with customizable templates.