| | |
| --- | --- |
| Two readers sent this link, please read the article on the the other end of it, first:​ | |
If the photograph was taken in 1967, why is it news more than a half century later?
The article even says the photo depicts a known picture. Hmmmmm......
If you were unexpectedly approached by alien ETs, would you take photos but remain out of the public's eye for fifty years yet save the photos?
Wouldn't one of us, with camera-in-hand, try to take a photo of the ETs and NOT an imaginary image of Jesus and Disciples?
How did the ETs communicate with this woman? Speech? What language? Did she speak back? Telepathy?
What was their appearance (size, color, shape, form, clothing or dress?) How close did they come to her? ​
This news article is another example of disinformation click-bait, attracting attention because of religious ideas and emotion.
Powered by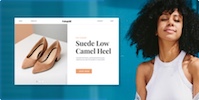 Create your own unique website with customizable templates.