... eventually; the illusion of time depends on it.

A reader asks:

I keep seeing online lots of discussion about some cataclysm taking place on the 23rd September. I can't see things being any different to any other day myself. But would [The Committee] be willing to enlighten us?

Says The Committee: Have you seen that day? You shall see, as shall we.

Before have we spoken on this subject and again we visit.

The Earth time illusion is created by rotation. We observe the sphere of Earth as it does, the steady circling of the planet about the sun and the spinning of the globe along its course.

For an arrow launched at Earth, a date on the human calendar and a time on the human clock will be marked by the precise location where the tip strikes upon the numbered revolution humans assign.

The arrow is a part of neither human calendars nor clocks.

Are recent earthquakes and storms not occurring close to this date? Accurate is the discussion, if not precise enough for some human preference.
Powered by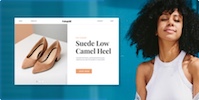 Create your own unique website with customizable templates.