Before going into hibernation allow me one last item; neither a channeling session, entry or post nor an oldie a là recent 33.
This refers to the new electricity, discussed here before.
This is the final bit, not revealed until now. Before the
nitty-gritty
(
as a personal curiosity, please mention in the comments if this slang term is understood &/or used outside the USA
) one must ask, why now?
Annual USA electricity consumption of about 4,200 terawatt hours at a retail price of about 7¢ per kilowatt hour produces USD 300 billion per year spent to buy power.
Severe cutbacks in fuel availability will reduce coal transportation between mines and steam electric stations, likely shutting down natural gas and fuel oil generation plants also. That could be a sizeable cutback of the US generation, happening in short order. If you're elsewhere in the world, extrapolate your local disaster.
Below are 5 photographs of a natural calcium carbonate crystal, in a rectangular rhombus shape. The double images speak for themselves. The crystal for the new method must be:
made of this material (one of the most common substances on Earth, calcite. It's the main ingredient in limestone for example)
a specific shape; a dodecahedron, twelve identical pentagons.
5 x 12 = 60 and there are twelve of them, 6 is half of twelve…see where it goes? The crystal will amplify input light to amazing output quantities, as it reflects through and off the edges and facets of the crystal; look what happens through just two, as the photos show.
The counter argument will be that the image is split but light intensity halved (as the photos reveal) to which the answer is: this is not what happens when electric current is introduced. Calcite will both conduct electricity, produce light and amplify it until reaching saturation levels and exiting.
The photovoltaic panels which convert the light to electricity can either have the power applied to practical use or sent to energize another larger crystal, producing enough light intensity to carve mountains.
I plan to deliver the full description to the many established players in the electricity business simultaneously, undermining everybody's ability to obtain a patent, including me. I went over significant Intellectual Property case law & precedent to discover a simple conclusion; a patent cannot prevent use of something already possessed by a party not the applicant or recipient for/of patent protection. If such prior possessor can demonstrate possession before protection was granted, a patent can be restricted or even withdrawn.
Yup, revoked
.
A significant part of my hobby was
-
in addition to communicating The Committee's ideas, channel dead folk, etc.
-
to "open" the gift we've been given with this information. I thank The Committee for this, too.
The significance: any one of us could build a device with this knowledge and attempt to have the method & process patented. I can prove prior knowledge and, at a minimum, be granted an exception. More than likely a patent would be withdrawn, if such knowledge can be demonstrated already in the public domain. I will make certain dissemination into the public domain happens.
I won't pursue a patent and potential windfalls, because human behavior by actual or hopeful possessors of big money is unpleasant.
Project developers, investors, lenders, power company executives and the whole lot; just not my cup of tea. I have significant experience with such teapots plus I do not want their money. The misfortunes of lottery winners say a lot, if my view seems sufficiently dimwitted. I have no desire for the personal attention, gold plated bathtubs & toilet seats or about 99.5 to 99.8% of anything such money might buy. (I would however, blow a ridiculous sum to get and/or restore a late 50s or early 1960s Cadillac El Dorado Biarritz Convertible.)
Mostly, I'll avoid the "pressure agents" sent by companies feeding off the three hundred billion who would prefer to avoid me also, even if they don't understand that
-
yet. They would come to understand quickly if it came to it, but I prefer offering generosity and kindness instead; it's so much easier for everyone. Solving their problem in advance so they never discover a challenge loomed invisibly, makes me feel smart.
Anybody believing I'm foolish, is thinking EXACTLY what I want.
May The Force Be With You.
Powered by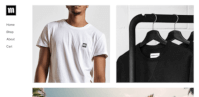 Create your own unique website with customizable templates.