To introduce this topic, I refer to a recently posted video by Kevin Moore, of The Moore Show; link to the video just below. As many of you might remember, Mr. Moore interviewed me and included that on his channel, about 2 months ago (almost 11.4 thousand views so far).

In the below video, Kevin interviews Phil Corso, Jr. the now retired son former US Army officer Col. Phillip J. Corso who oversaw the reverse engineering efforts of devices and technologies recovered from crashed alien ET ships. In this 1 hour and 20 minute video (a bit long, like asking you to watch a movie) both inter- viewer & viewee cover a lot of ground BUT ..... the discussion of time really grabbed my attention. You can fast forward to 15:10 and listen until about 21:00 to get the idea. (The entire video pays handsome dividends for "time" invested.)

The Committee expands by answering my questions below.
Powered by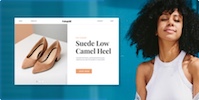 Create your own unique website with customizable templates.