"The Alien Handbook" explains humanity's creation and origins. For you who have or will read it, here's a supporting article in The Washington Post (DC, USA)
​
The article is free, but only a few per month, per reader (however clearing a computer browser application/program's cache [stash?] of cookies, might re-set the limit). Nevertheless, for any reader unable to access the link, the article is attached, also.

What's being discussed is: the result of the DNA upgrades made to & with humanoids, after the initial extraterrestrial mining period on Earth was complete. This was done as the approximately 3 century training & weaning period began, after which we were left to develop without extraterrestrial help. The changes were made towards the end of decade three, at the beginning of century one of three to follow, what this article discusses.
Powered by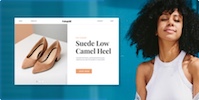 Create your own unique website with customizable templates.