To the reaction this device violates the law of conservation, (basic physics, which says energy input must equal energy output) a reaction which says such a device cannot do what is promised without violating this principle and is therefore not possible:

The Committee's answer is:

"This is true among and within similar types of energy, such as thermal, but not always when converting between them, and these conversions are not yet common on Earth."

Creating electricity to turn a motor (an electric car for example) requires the same energy to make the steam to turn the electromagnet as is derived as a motor's output.

[This is why the low toxic emission view of electric cars is a bit misplaced; coal burned to make the electricity and provide the electric power to extract the metals from ore, to manufacture the battery are processes which requires energy as heat.)

This device creates a small, trickle current from Earth's natural magnetic field and flow or flux lines. (Flux = flow) The idea there must be movement across coil windings to generate a current flow is correct, however the size of Earth's ground magnetic flux lines is SO large, compared with anything used now, is the reason this device works.

Magnetism in the flux lines which run thousands of kilometers across our planet's surface just below grade, is still too weak to be useful for anything productive as it relates to current human technology.

A comparative example is a very large generator, such as a 500 megawatt unit. Five hundred million watts of power will supply thousands and thousands of households.

There is no need for a huge single generating unit of this technology to achieve such massive output, although it is possible. Smaller units in the required number will achieve the same. This is possible because the device is far more efficient; the only material, parasitic loss is the photovoltaic panel.

The reason the crystal works results from the crystalline structure of calcite, which works in a way no other does, (the reason for the photographs of my own simple calcite crystal.)

Carbon and oxygen combine in many natural ways on Earth; carbohydrates (food) which can be converted into hydrocarbons (fats and oils). Carbon and oxygen will form a simple molecule of one each (carbon monoxide) which will turn itself into carbon dioxide after several hours. CO2 - a molecule with one carbon atom and two oxygen atoms attached - will not add a third oxygen atom UNTIL a larger base atom is introduced. One calcium atom, another common element on Earth, allows that third oxygen atom to attach, producing CaCO3 (one calcium atom, one carbon and three oxygen). It is very stable, just as carbon dioxide is. Unlike the gas we breathe and produced by plants, calcite (as calcium carbonate is commonly called) is both a solid and crystalline at normal temperatures. Like salt, it forms a solid and stable crystal molecular structure. (Salt or sodium chloride is one sodium atom, a white powder and one chlorine atom normally a clear gas. They combine easily to form a stable solid compound which also crystallizes at normal temperatures.)

The calcite crystal is translucent, as all crystals are, but to the point of transparency such as glass. Unlike many crystals (such as precious gems, quartz and others) calcite splits the light photons into two identical BUT half intensity copies. This occurs when the light passes through one flat surface or side and out the opposite, parallel side. (See my example photos in the previous post.)

Like a diamond, which reflects light extremely well but does not divide & copy it, calcite also reflects. The crystal is shaped to have several sides or facets, the light will reflect and be split or divided once again as each facet is reached. Because it is reflected, it is not lost; the light does not exit the crystal but rather travels to the next facet.

The shape in question - a twelve sided polygon of equal sized pentagons - does something no other crystal substance or other shape of THIS crystal will do. It amplifies the energy until saturation is reached.

Rubies produce a strong, straight beam of light when energized with electricity, which is how lasers work. Rubies do not amplify. The more power, the stronger a laser beam up to the point where the power exceeds the capacity of the ruby's size.

The key characteristics are two: 1) the shape of the molecule and 2) the configuration into which the molecules arrange themselves. Forming the crystal into a twelve sided shape (a dodecahedron for fans of geometry) of pentagons (five sides) causes electricity introduced - which converts into light photons (pulses of electromagnetic energy) - to amplify until they reach saturation then exit the crystal in a greatly increased volume. The light produced is powerful enough to energize a photovoltaic panel. These are commonly used, called solar panels. Until this device, human generated electricity by known and typically used methods requires as much power & expense, often more, than can be derived from the panels.

As the light is split but reflected to be split again, it amplifies. This occurs because of the inner energy holding together an atom and the configuration of the rotating triangles inside the atomic components. The dodecahedron has twelve facets of five sides each; twelve is the product of 3 x 4, which matches the three triangle corners which rotate through four stop points which create the neutrons and protons of an atom's nucleus.

The effect results from the crystalline structure of the molecules plus the shape of the crystal into which it is formed.

Earth's magnetic field, within the planet into the core, at the surface and extending out thousands of kilometers from the surface, is so large and vast in comparison to human electricity needs, this source of energy is essentially unlimited.

The technology to purify calcite by separating it from limestone as a base material, then growing it into a clear crystal is not complicated. Forming it into the proper shape, using lasers to cut perfect facets, is likewise well within human industrial technology. It requires no more than the proper investment and equipment.

A solar panel lined box to enclose the crystal is also simple; the adjustment to the chemical formulation of the panels to better convert calcite crystal produced light compared to sunlight, is just as straightforward.

The ability to connect a series of these devices to produce a straight, seemingly uninterrupted flow of power uses electrical engineering technology perfected more than 120 years ago. This is no challenge at all.

When we humans can no longer produce enough power by current methods, this technique will rapidly gain acceptance. Until then, existing players are likely to see it as a challenge, or threat.

Powered by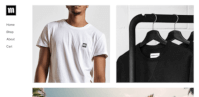 Create your own unique website with customizable templates.