The book has been printed, and is becoming available across the globe. The fastest way to find it?

Use a search engine such as Google or Bing and enter: "patrick de haan the alien handbook"

This should locate on-line booksellers and/or Amazon in the country from where the inquiry is made.

The book is also available through the publisher's website: (click on the button)

If you enjoy it, please tell other people!
Front cover above, back cover (the description) below:
Powered by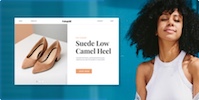 Create your own unique website with customizable templates.