This post is NOT about immigration.
​​
The Alien Handbook: A Guide to Extraterrestrials
is soon-to-be-released
(Ozark Mountain Publishing, [
click the logo
]) and begs for a sequel. The interval between manuscript submission and release could be 1½ years; better I start things now. If Ozark Mountain also takes it up, the sequel could be available before December 2019. If there's an alien invasion before then, however . . .
The Alien Presence: Nothing to Fear
will be posted here, chapter by chapter. Your comments, remarks, opinions and questions are encouraged. If you do NOT want one to become part of the book's appendix, please say so, and please make comments anonymous, as has always been the case.
The Alien Presence
can still be influenced. Please comment as the urge strikes. In fact y'all can write the:
Preface and Postface, or
Introduction, and/or
Appendix, especially pieces
No smart comment is too dumb, no dumb remark too smart; opine and inquire.
The Alien Handbook
Ch.
1.
What Is an Extraterrestrial?
2.
What Is Channeling?
3.
Let's Talk with One
4.
More Examples
5.
Their Homes
6.
Physical Appearance
7.
Technologies
8.
History of ETs on Earth
9.
Purposes
10.
What Do They Want Here?
11.
When Will They Come?
12.
The Future of ETs with Earth
The Alien Presence
Ch.
1.
Disclosure
2.
Observation of Earth
3.
History of Human Contact
4.
Recommendations for Earth
5.
Alien ETs, Their Souls and Guardian Guides
6.
Pleiades, Arcturus and Sirius
7.
The Prime Directive
8.
Alien ET Disclosure Elsewhere in the Galaxy
9.
More Technology
10.
Communication With Humans
---
Powered by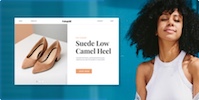 Create your own unique website with customizable templates.