My heartfelt thanks, appreciation and gratitude to all readers and most of all my generous friends, all of you. Your good thoughts and good wishes proved effective; my son just returned home safe and sound from a dangerous military mission in Africa. The presence of US and British forces there is at the request of and welcomed by several sovereign governments and the United Nations. The mission was the opposite of the war mongering the presence of UK and US Armed Forces often seems to suggest to some observers; the objective is to protect local populations and provide stability which has been under serious threat by roving gangs of heavily armed, wildly undisciplined and dangerous terrorist thugs. From what little I am permitted to know, nefarious local elements are facing a rapid demise, just as occurred with ISIS in Iraq last year, another mission in which my son participated, was injured and evacuated.

Just a few weeks ago, his house was in the bull's eye of Hurricane Florence. Indeed hundreds of residents of the town were rescued from serious flooding, but his humble abode remained almost untouched. The President of the USA visited the town shortly after the disaster to see for himself.

All of your good wishes and protective thoughts worked. It is not happenstance or luck that things went well for my son. Two men, a US Army Ranger and a US Navy SEAL part of the mission, were killed in action while my son was there. Three Army Rangers were also seriously wounded requiring evacuation.

Thank you to one and all.

Powered by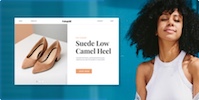 Create your own unique website with customizable templates.