A reader says & asks:
Just heard on the news today that President Trump wants to add a 6th branch to the military called the Space Force. Holy Cow. (For readers outside the USA, there are five Armed Forces; Coast Guard, Navy, Army, Air Force and Marine Corps.)
​How did this come about?
Will it materialize?
What do the ETs think of this?
Will they go along with it since [Trump] knows about aliens?
What will it look like and what would be their mission?
Says The Committee:
1) The perception of threats to surface nations of Earth, from the immediate orbit above and around Earth. This is the cause, understood and developed for decades. The USA is as much a target as targeter, and the development of flying and military offensive capability was the same a century ago. Many of you will remember the USA's mention of Star Wars during the presidency of Ronald Reagan; such was an example.
2) Yes.
3) A natural development, they have watched and listened, observed and considered this as long as humans have pursued the idea of orbiting weaponry.
4) Of course, alien extraterrestrials will not interfere in human affairs. This has no effect upon them. They will observe with keen interest, even fascination, as they have all significant and even no-so-significant human events and developments.
5) The mission is prevent attacks from space by threatening attacks from space, both upon surface targets and also adversarial weapon satellites and near spacecraft, spacecraft orbiting below the radiation areas.
Powered by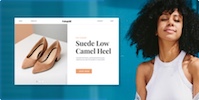 Create your own unique website with customizable templates.