A reader asks 2 (two) good questions, following up on the recent post about grounding:

1) Sleep paralysis. It seems less than 10% of people experience the phenomenon (I'm included) and finding explanations has been impossible. Sleep paralysis is waking up while the body is still "asleep" and is paralysed for a few moments. It is harmless, frightening and poorly researched. My father has it also, so I assume it is hereditary. Recently episodes became more intense, and I was told that my lack of grounding could be the cause. Does grounding affect sleep paralysis? If not, what causes it? How can it be avoided?

C: Greetings fellow sleepers, and this we say because when you sleep, we meet. Does that make us a sleeper also? From the human view, yes because you are asleep when we do, and as we are the same, we should also be asleep; simple geometry, A = B, B = C therefore C = A.

We digress to a purpose, which is to demonstrate sleep. As all of you know, the body moves when a human or any sleeping animal is in such condition or temporary state. Breathing is the most obvious example, which occurs automatically, the human brain is configured to generate the activity without active, step-by-step decisions to do it. Unlike walking, jumping, speaking and so forth.

When any of you move your body voluntarily, your mind uses your brain as the interface, the brain connected to the parts to which it sends commands or signals to operate.

In some people at some moments, the return to the body of the soul, which is the re-engagement and re-connection if the mind to the brain, occurs faster than wiring connections can be re-established. We refer to the human body nerve network. The plug cannot be inserted into the outlet as quickly as the human would like. This is what occurs.

Grounding neither causes nor is affected by this occurrence.

It is harmless.

To prevent it, ask yourself and your guides to assist, in returning your soul more slowly when you awaken, and allow the body time to re-energize its circuits. Be patient if results do not come as quickly as you prefer, and accept if none take place. There is nothing wrong, bad or negative about this effect. To the contrary, you who might experience such brief, temporary phenomenon to start your day, are a somewhat special and unique soul.


2) Crystals are increasingly popular. Do they have energetic benefits from frequency, increasing human vibrations or helping, protecting, healing, grounding, etcetera or are they simply another tool to facilitate mental command, as does grounding?

Yes, crystals have natural harmonic frequencies as do all things, however they also modify and amplify energy to which they are exposed. Light, electrical, gravitational and magnetic among others. The others are your body's aura or energy field, gamma rays, x-rays and the list can go forth for some length.

Increasing vibrations is a side effect, a symptom or an indicator. Increasing a stove's heat is not the meal. A person's intent is the key, it is the beginning of the process. Belief there could be a benefit aligns and tunes one's energy - the natural harmonic vibration of your soul, the faint hiss which you hear in the background - for the best amplification a crystal will produce.

You are correct, crystals are tools which operate with belief. Just as does a screwdriver, hammer or saw which also require your belief to use or operate them. Physical tool implements amplify force; crystals amplify your energy and add their own, to create a harmonic blend. If you believe it will help, it will. The degree to which help will be felt, turns precisely and proportionally on need and misalignment. If you feel little to no improvement from a crystal, its good effect was not as necessary as you suspected.

Speak then to your guides, and listen. The replies will arrive as your thoughts and hunches.

Powered by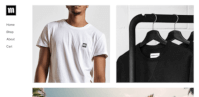 Create your own unique website with customizable templates.