Reader Pierluigi asks about the brightest star in the sky, about 50,000,000,000,000 (fifty trillion) kilometers from Earth, right around the celestial corner. The question is repeated with his questions numbered to match The Committee's responses.
================================
I have a handful of question concerning Sirius...

As far as we know, Sirius is a binary system (Sirius A and B), and the inhabitable distance for a planet would be around 700 millions kilometers from Sirius A, but the problem is that this system had a disk of debris orbiting around the stars, so there should be a constant rain of meteors that would made impossible for life to prosper...

1. Could it be possible to know how much planets are in this system?

2. How much solid (earth-like), and how much gaseous (Jupiter-like)?

3. Can also be disclosed the disposition of them by distance to Sirius A?

4. It is true that there is also a third star (Sirius C) forming the system, still undetected (so Sirius would really be a ternary system)?

5. How come the Dogon people (a tribe that lives in Mali) knew of the Sirius A and B (and it seems also C) ? (This would be pretty much consistent with your disclosures, but I just would like to know more on this particular subject... ;) )

Thank you for the eventual answers !


Questions numbered to match the replies from The Committee:

1. Yes, with the technology many alien ET civilizations possess, this can be easily determined.

2. Shall they the Sirians give humans this technology or simply supply the information, absolving mankind of all the enjoyment the research into development of the technology would provide, and all satisfaction from successfully applying the technology in practice? We can say, there is nothing as enjoyable for an interstellar travel capable civilization, than first detecting objects then traveling to see them. You have this sensation on Earth, it is called tourism. You hear then learn something of a new place on Earth, and you may read voluminous information others have compiled, and you may examine many photographs, view videos of the location and even listen to other human eyewitnesses describe what they have experienced, yet these are almost nothing like visiting the place yourself.

So it is with travel to a new star and her planets. We hope you enjoy our use of the feminine pronoun, common in English, as it is not used in many languages. Femininity is ascribed to what you call a noun, not the possessive modifier, and we do this to make our answers more familiar.

3. The technology you will develop will allow this measurement in great detail, however we can say, your Sirian cousins will fast forward past this stage for their stars and planets; they will, once humans accept them as existing and as a permanent part of humanity as overseers, friends and protectors, take many humans there and show you. This will be uncommon among alien extraterrestrial visitors, many of whom are reluctant to undertake this process, however your Sirian cousins and friends will do this with enough credible humans, with the purpose to confirm for all of you, who they are, from where they come and to show you Earth's place in the regional conference, of which Sirius and her planets are a key, almost dominating member.

4. Can this not be shown rather than explained? That will be far more interesting, informative and enlightening. Especially the light you shall see.

5. The Sirians have shown them. The Mali group of people, what you call Dogon, did not have a central authority many of you reading this have formed yourselves and named government, to whom they would reflexively turn and require explanations, investigations and answers. They had also not learned to distrust the unfamiliar and had not taught one another to fear it.

The technologies which might allow humans to perform these examinations from Earth will not yet be handed to humans, who would find intermediate uses for this, many of which might be considered nefarious. Specifically, humans would employ this as a means to perform surveillance on other groups of humans, then target the surveyed groups with weapons. The use of weapons would likely follow, and this would be a distortion to human life and the course of events your extraterrestrial cousins cannot, would not and will prevent from occurring, by their own hands or any other visitor or examiner of Earth and mankind.

Be well one and all, anticipate the trips to Sirius and the information you gather, return and show to yourselves from these expeditions. Until again and soon.

Powered by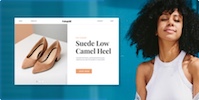 Create your own unique website with customizable templates.