Now reported are shortages of gasoline across Texas. Other places in the USA?
​
A good deal of what's produced at Texas and Louisiana refineries makes its way across the nation by pipeline, those are unaffected this time, if not moving much fuel.

A significant event causing not simply a shutdown but permanent closure of a significant portion of refining or transport capacity, will cause prices of fuel to shoot up until equilibrium is re-established; supply increases and/or demand falls. Repeated events will cause an ever increasing rise in the price.

We're seeing one effect of The Shift now, to be repeated. You are aware.
Powered by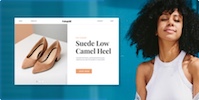 Create your own unique website with customizable templates.