A reader asks and The Committee answers:
RQ:
Considering that Kavanaugh has been confirmed to the US Supreme Court, and that it is mostly conservative, I'm curious to see how this will affect decisions such as Roe vs. Wade. Regardless of opinion about the topic, I'm wondering if this will be overturned, and how will this affect women, in particularly women being impregnated through incest or rape? Or just women period. What will be the impact of this?
C: This decades old precedent will not be overturned, there is no court case now and there will be no court case for the foreseeable future, which will seek to reverse the decision. By foreseeable future, we mean for the remainder of the current USA president's administration.
Even if a case were to wind its way through a state district court, appeals court, state Supreme Court and be presented to the US Supreme Court on this matter, it would be declined, as most cases are. The reasoning would be: the issue was already decided well over four decades ago, that the current case, if presented, offers no new and material aspect.
Powered by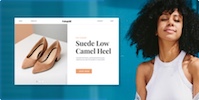 Create your own unique website with customizable templates.