9 August 2018 Patrick, ask your group about the concept of a virtual reality. Tom Campbell has many YouTube videos on this idea and has a long background in the study of this idea. His book "My Big Toe" starts out describing how he came to know this. He has gone way beyond that now in his talks. Michael Newton described the idea of life between life activates in his 4 books on regression. so we are souls or Individual units of consciousness "IUCs" as Tom calls us living in a energy field created by us to expand our consciousness and grow into something of a higher frequency? Is their more you can add to this idea?

Answered, in reverse:

1. Yes, we're individuals comprised of an energetic consciousness. It's the essence of what we are. I have written many channelings about this.

2. Virtual reality? What are the questions?

21 August 2018 [All responses come from The Committee]

The question is this, If we are just IUCs and this is a virtual reality, then we could be part of an experiment to see how far artificial intelligent can go in believing it's alive.
Yes, yes and yes. Reality is not physical, and is not defined by physical perception. Humans exist inside physical constraints, and thus use a definition also from inside these limits.

What is consciousness anyway? How can you define it?
Consciousness is existence, including non-physical. Ideas and thoughts exist; they're not physical. The first three words are your definition. The human preferred or accepted definition is a human limitation masquerading as a definition, all simply cobbled from the database of knowledge and experience the definers prefer.

What does "alive" mean outside of this paradigm?
It's not a paradigm. Alive means biologically functioning, to humans. Alive really means nothing, because everything is.

Nancy Danison says this is all happening in the mind of our Source! This does not change our reality as I see it only our beliefs which change as we grow.
You are your source. Yes. Your mind is with you, and you are not yourself without it. Your reality can change as much, little or often as you wish. What changes as you grow is the knowledge this is possible.

You can still stub you toe and it still hurts. I believe we are exposed to knowledge as we are ready to receive it and not until so or it will have no meaning.
Toe pain is part of the reality you have created and joined. You expose yourself to knowledge; this decision is not made for you but rather by you.

I had to ask questions for years before it was opened up to me and then in painfully slow doses.
It was not opened up, you chose to ask and proceed the way you did and have. They were anything but painful.

I have shared knowledge to others and get blank stares from them. They are not ready to receive I believe!
They are open and have chosen you to be the catalyst, to be the one who walks into the open door. The blank stares are their choice, responsibility and benefit. They have chosen first exposure by crossing your path

The Kyblion [what's this?] says "The Universe is mental" in chapter one this is described.
Yes, we are all energy, first, foremost and always.

Are we part of a ancient type of computing system?
Yes however it is not ancient. There is no age where there is no time.

Is it true there are no accidents just experiences?
Yes, however there ARE accidents inside certain virtual realities you create both individually and collectively. The occurrences are very much seen as accidents, because that is the plan, intent and reason.

Did we plan some of this life in advance before?
No, not some. You plan all of it.

Is life just a vacation from eternity as a soul?
Yes and no; not a vacation as humans understand this. Human life is a floor of the structure, a brick in the wall and a drop in the lake of existence.

I mean if we are eternal how far back do we go?
Eternal equals no time. You do not go back where there is no time to frame this. You are.

It is impossible to understand in this state I'm sure! Sorry about all the questions. I have very few people to talk to about this topic.
Impossible for whom? The State of California? We have joked, you know.

Powered by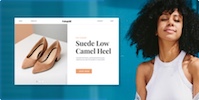 Create your own unique website with customizable templates.