​More Reader Q&A, from a comment to the previous post.

Q1. Difference in race and skin color, a major problem in our society: Was this introduced at the very beginning at the "Garden of Eden" location?
C: Human reaction and behavior can be a problem. The tone and hue of skin are only socially meaningful because of voluntary choices.

The DNA source code which allows humans to change and adapt to physical surroundings was introduced very early in the hybridization process, but also during the creation of the very first humanoids. It was expanded as hybridization was done.

This is the source code which holds latent ability to become taller, darker, lighter or otherwise, based on environmental effects and influences.

Early humanoids were more heavily muscled, with more stout skeletons than are usually found, although examples of such people exist everywhere now, if the minority. The purpose was physical work; what would seem tough to a woman but easy to a man, is a current comparison. It was as easy for the early first humanoids to perform what would be seen as very tough physical work, as it is for current humans to perform what is called housework.

Q2. No offence to anyone...but I always thought that people of different races looked eerily similar to apes/monkeys available locally. Is it proper to assume that different races have predominant characteristics from apes/monkeys available locally? And did these races have different types of ETs as source?
C: The different races on Earth have evolved since the creation of humanoids, and the resemblance to certain apes is not a coincidence, as DNA was indeed taken from them, in the form of chromosomes and genes. Bear in mind, a single gene or chromosome is itself a complex DNA atomic structure. In some cases these were used for the function they represented; appearance of humanoids was not a concern. The creation was very much function over form. The alien extraterrestrial visitors who created humanoids looked nothing like either any current humans, or early humanoids before current humans, not any of you then a thousand centuries ago, or now. Appearance was not a care or consideration.

(Personal sidebar - into a house across the street from my childhood home moved a Nigerian doctor [Ibo, not Yoruba or Hausa] and his family, during the 1970s. Except for the oldest daughter, who'd already spent a fair portion of her formative years in Nigeria, the younger siblings, some of whom had been born in the USA, became culturally and linguistically Americanized very quickly, at least outside the house, and my fast friends. They had not yet learned any American social taboos about public discussion of race in the United States, and were honest and frank with me about their impressions of how white people looked. One told me he thought many white folk looked like aliens, because of narrow noses and thin lips combined with pale skin, and not very attractive. I remember laughing my head off, because they were right. I'd never thought about it before. These perceptions are entirely self-generated by humans.)

3. Scientists say that the human race, in spite of the outward difference in colors and races have amazingly little genetic variation than, say, breeds of dogs. Was this intentional or were there other breeds of humans which were created but gradually became extinct?
C: No extinction; the remarkable similarities in human genetics is the result of the creation process. Humans have not evolved genetically, just realized outward differences inherent in the DNA structure.

4. Is the "migration out of Africa" theory of humans wrong?
C: No.

5. When genetic modification was done, did the ETs limit the intellectual ability of the human race so that they don't become too intelligent? Did they limit the telepathic ability, maximum age of survival and other characteristics as compared to their own?
C: No mental limitations were structurally installed. Telepathic ability was also unaffected, humans have learned speech and writing and steadily set aside telepathic ability, which is a latent talent every human retains if does not use. Maximum ages were also not changed, all physical beings have a limit to life spans. No changes were made to humanoid creations in this regard.

6. The red haired people in Ireland ...where did they come from. Was their hair a result of natural mutation or gene from a different ET species? Similar things are said about people with negative Rh factor... that was a result of alien gene too?
C: Red hair is simply an inherent genetic characteristic, which came from the hybridization upgrades. It was not intentionally installed, but came along with the package of DNA contributions from the dozen or so races which offered a portion or component. Humans have studied the randomly occurring combinations of genes which can be carried by a human and passed along, even if not manifesting in the appearance of the carrier. There is no guarantee offspring will resemble their biological parents or grandparents, this is an effect and result of the hybridization process of including DNA from a dozen or more races.

Bear in mind always, appearance and preferences are the result of habit among humans. The creation and later upgrades were function based, with little regard for form, shape or appearance.

7. On other ET planets, are there ETs which have evolved from plants but have abilities to move, have intelligence and are self-aware?
C: Yes.

8. Music and songs...are these universal among the ETs?
C: Universal among non-physical beings, i.e. among our souls. The existence among physical beings is simply the soul manifesting what it always has, likes and does anyway, where no physical body is involved.

9. Are there ETs and non-physical beings which are involved in the creation / constructions of planets and solar systems etc.?
C: Yes.

10. Are there intelligent ETs in the micro level, i.e. so small like we need microscopes to see them or small in size, say, a few inches?
C: No, not that small by comparison to humans. The smallest intelligent physical beings reach a mature size of approximately human children of age three to five. Human dwarfs or midgets are an example of this recessive gene manifesting.

BONUS QUESTION (from the reader also, but unrelated to the previous 10, a sort of football shootout at the end of a match tied after regular and extra time [yes, I have a case of World Cup fever at the moment; it comes around every four years like clockwork])

Q11. Did the Big Bang actually happen? And was there anything before the Big Bang?
C: Yes to both. You have more questions about this? Please offer & ask them.
Powered by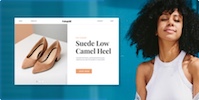 Create your own unique website with customizable templates.