A reader asks The Committee great questions, and I thought the readership (all of y'all) would enjoy these
anonymous
Qs & As.
Q1. How detailed is the Committee's knowledge of human history, generally? How did they obtain, or how do they access this knowledge?
A: More detailed than human knowledge, which you should study in detail first, then offer a specific question about a gap you encounter, which has not been sufficiently addressed by human knowledge and study of human history.
In this realm, of energetic beings without physical bodies, knowledge is not obtained, not stored or withheld. It is available to all souls aware and interested in the information.
2. Can the Committee share any information about their own evolutionary history? Specifically: when and where did they originate? are there other intelligent life forms on their home planets? what kinds? can they describe the stages of their own spiritual evolution? When did they develop space/time travel technology? Were they themselves created by other extraterrestrial beings?
A: Yes, this information we can share. We are not evolved. We are. Simply. We originated along with you and all souls, at the center of existence, to which we still belong. We are not tethered to a planet, and neither are you. Your body is a temporary thing on one of billions of planets, no more. There is but one stage to spiritual growth, it is called expansion. It occurs continuously, to all souls. No evolution happens. We have never developed space or time travel technology, we could always do it automatically, as you can. There is no time for us
-
it does not exist away from Earth
-
and it is only a temporary condition of Earth surface existence, and remains an illusion overall. We are not extraterrestrial physical beings.
3. What does the Committee know, if anything, about _____ location? Does that location have unique powers, as occultists have claimed?
A: What is your question? Unique powers depends entirely on your interpretation or understanding of unique. Define it as part of your specific question.
4. What does the Committee know, if anything, about the (history and future of the) _______ nations & culture ?
A: What gap in the already existing human knowledge do you wish filled, that cannot be learned from study of that information?
5. What does the Committee know, if anything, about the Hogwarts' God Voldemort?
(That was a joke from The Committee folks, but the question is real; Harry Potter was inserted at The Committee's urging & suggestion)
I may have some follow-up questions on this matter.
A:
What gap in the already existing human knowledge do you wish filled, that cannot be learned from study of that information?
6. Are there any famous historical figures who were extraterrestrials, or children of extraterrestrials? Any ancient ____ figures? Any _____ ?
A: Yes, nearly all humans have lived as a physical being on another planet, as what you consider an extraterrestrial alien.
7. Approximately how many extraterrestrials are there within a 250,000-mile radius of the earth right now?
A: This cannot be answered, there is no "right now" because that assumes time on Earth applies off Earth. Visitors come and go constantly, continuously and regularly. A slice of Earth time would give a wildly inaccurate description, because this radius or distance is very small. Alien ET visitors to Earth are throughout the solar system or group of planets orbiting your sun.
8. I do not think that I have any special psychic abilities (aside, perhaps, from a strong intuitive sense). Are there any tactics/habits/practices I can do to clear up any buffering in communication with my higher self, or to make contact with higher beings?
A: Yes you have, as do all humans. Buffering in communication? It is to be laughed at this phrase, it is very good, an excellent example of human misunderstanding. Excellent, well said. The biggest step is believe you have the ability to communicate telepathically. Then, begin doing it. You already transmit, unaware are you of this. Simply be aware that when you think, you transmit. Then, begin listening to your thoughts. You have them, so listen to them also. Some are yours, generated by you and some are incoming. Listen closely with your mind. The differences will emerge.
​
9. I have heard elsewhere, from other well-known mediums, that not all extraterrestrial races have a benevolent concern for us, though some certainly do. Marshall Vian Summers, for example, has stressed the danger of allying with certain races that would seek to subordinate our species and our planet to some kind of galactic "collective." Can the Committee comment on that?
A: Correct, however alien extraterrestrials visiting Earth are most benevolent. Malevolents are not permitted. There is zero risk of alien trouble for humans, who themselves are alien extraterrestrials, aboard Earth for one hundred thousand laps around the central star, so far.
Powered by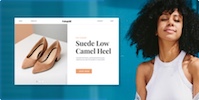 Create your own unique website with customizable templates.