Says a reader:
===========
Is the Amendment compromised?

Channeler Deete, Alba Weinman and Psychic Lynn - which has ranged true to me before - all indicate that shadow government mind controlled Steven paddock during the Las vegas shooting - And not only that - but also;

Deete and Lynn both indicate:

1. He got paid to do the work
2. There were more than 7 simultaneous shooters
3. Deaths and wounded clearly exaggerated
4. Lone Wolf-agenda a typical narrative for the Shadow Government.

Also, several witnesses AT SCENE now comes forward to say that what they experienced and what MSM writes were completely different.

Using my intuition (getting pretty good at it) also tells me their story is TRUE and yours is utterly WRONG.

Now, this is not to say that you are wrong with everything - very much far from it - BUT - I'm actually wondering if you are compromised - MK ULTRA, or similar - have you noticed? Because I asked twice and you answered wrong both times.

(I don't know what MK Ultra is, and I didn't answer questions about "it")

Also - 9/11 - .... This I have yet to confirm. But it very much looks like a false flag as well, with Shadow Government very much involved. But lets leave that.

LA WITNESS:
https://www.youtube.com/watch?v=BXBfCIukLmA

Please consider to check with your guides. Funny thing is that Veronica Drake at CE had the same message as yours - and Emanuelle McIntosh (that was channeling my guides) proved her to be (partly) false channeler.

I want to clear this out because I still follow you and have bought and read ALL your material.

All the best
========
Does this reader want a refund, reversal or apology? Whichever it is, I love to receive this type of message, so I've posted it for everyone here to know. Dissent and disagreement are the road to salvation. I get so little of it, I have sometimes worried.
Powered by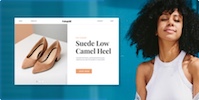 Create your own unique website with customizable templates.