A reader asks:
[Does] TC (The Committee) have any specific advice for weathering the current and upcoming upheaval events to the planet specifically regarding empaths (like me) who truly suffer mentally and physically under these circumstances?
Paraphrasing the reply for speed; everybody is empathic to a degree, the differences are acknowledgement of the effect, itself derived from willingness to recognize it exists. Saying you're an empath means you're far along with acceptance of it, which you can turn to your advantage. Blissfully unaware people might SEEM to be more insulated from the energy of major events, but they are not. The energy emerges at a different moment for them and it can be to the detriment of the person, in some cases. They can have symptoms of panic, anger, anxiety or fear
AND
not know why.
Step one, says The Committee: stop using words like "truly suffer mentally and physically". Such talent, ability and understanding are
NOT
an affliction, disease, debilititating condition or problem unless framed that way. Using negatively connotated words to describe a positive, enlightened aspect of your ability does you no good.
Here's an example they give; you visit or camp in a rural area. A wild boar or two, maybe a pack, comes snooping around, attracted by the smell of something you've brought. You scare the animal(s) and one comes on the offensive (fanged, wild hogs can turn aggressive and dangerously so, unlike the pink farm variety.) You are forced to fire a gun to protect yourself. The muzzle blast scares away the boar. Are you disturbed and do you suffer because of the noise, the sudden fear you felt and the good scare you put in the animal? Or do you look at the positive outcome to a risky encounter, glad that you were prepared and unharmed, and also relieved you were not forced to harm the attacking animal(s) to protect yourself? If the animal was badly hurt or killed, are you to blame for protecting yourself?
You can't control animal(s) any more than occurrences of serious events, such as Hurricane Maria, which has just done great damage to Dominica, St. Croix in the Virgin islands and Puerto Rico, or yesterday's Mexico earthquake. YOU CAN control your reaction by actively, affirmatively choosing to see the positive side of the feelings & sensations washing over automatically.
Powered by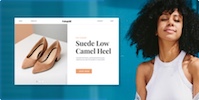 Create your own unique website with customizable templates.