Q1: What are some signs that your spirit guides are pushing you to do something in your life?
I know there is free will, but what if it's really important where they want to nudge you to do certain things.
C: Your Guardian Angel Guides never push you to do anything, you push yourself and only you do it. Does an arrow push you to place it in the bow, pull back then release? Does a ball put itself in your hand or before your foot, then compel you to throw or kick?

When your Guides are following your instructions, nudging you towards acting according to the plan YOU created, approved and chose to put into motion, you will feel urges, attractions, feelings of desire to act that often seem to come from no source, no place and no origin. You can feel at a loss to explain why you feel almost compelled.

Another way this happens is you feel completely natural in pursuing it, so it seems as normal and natural as breathing. You undertake the activity with a certainty and natural inclination which require no explanation.

Free will means you cannot be pushed. Where you feel this on Earth, we can say with certainty, this originates with a life plan where another soul incarnated has agreed to approach and compel you, to push you as you say. You agreed to the approach. If this pressure feels out of place and unnatural, that too is by design and intent.

Q2: Also why would they do this, is it just a pre-planned thing that's important in a person's life or something else?
C: It is done by your hand and instruction.

Powered by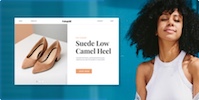 Create your own unique website with customizable templates.