Family Feud is a television game show in the USA. Contestants guess top answers to survey questions; here are the top 6 given by 100 people when asked: "What would you do if an alien landed in your backyard?" (i.e. grass or garden behind a house. For readers unfamiliar with the USA, "911" is the emergency telephone number and FBI = Federal Bureau of Investigation.)

31 people would either take video, photos or say hello BUT 47 (almost half) would call the authorities, hide, lock doors, run away or grab a gun. (These 6 responses represent 78 of the 100 people surveyed; I don't even want to know what the other 22 might do.)

This is why alien extraterrestrial disclosure is taking so long. This simple question reveals initial American attitudes, impressions and reactions. I doubt there would be much difference anywhere in the world.
---
Powered by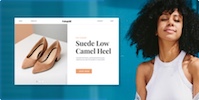 Create your own unique website with customizable templates.