Once again, long time, loyal & generous reader Denis Giroux of Québec, Canada gives us all an invaluable service. Personally this is very entertaining, because I could never objectively select quotes; I don't come away with impressions readers get. More interesting still, is how Denis' energy also comes through because of his impression & choice. As he or any reader might choose then repeat a quote, the reader's energy attaches and arrives along with the original.

I don't select what The Committee or any other spirit, soul or being says; I don't think any of my energy rubs off on the first pass.

I've never asked Denis to do this, I never expect it and it's always a wonderful surprise when he does, a massive birthday or Christmas gift. When I read them I think I come away with a reader's impression, something of which I get little or none when the post is first done.

Enjoy, as I have.

Powered by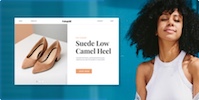 Create your own unique website with customizable templates.