A reader comment and replies.

Thanks to you all for your input into this matter! It's hard to think at a level higher than your understanding. It should be one of our goals to expand our thinking and in so doing our understanding will follow.

Patrick: TheAmendment.net has (had) this as the purpose. I had this as my purpose, is more correct to say. This has happened.

The quality of our question will show this over time. I'm still looking for more usable input on how we might develop ... telepathic abilities. this will create problems for the first to do so as some will seek to abuse them for selfish reasons.

Patrick: TheAmendment.net provided many examples over the years "on how we might develop … telepathic abilities".

The Committee: No, abuse will not be a problem, you all have Guardian Angel Guides who will prevent this from happening. They and we will not interfere with the target of the selfish abuse, but will curtail a communicator with ill will UNTIL their target learns to simultaneously detect bad intent. Good triumphs over evil, and the detection will follow very quickly and balance and equilibrium will be achieved better than now exists with word & symbol communication.

I'm seeking answers to how human[s] became and remain so selfish and corrupted. I source of this may give a clue to how it can be overcome. It should be in our nature to be kind and loving from childhood up wards I believe its partly cultural and greed and power and control issues play into it.

The Committee: Choice is how this occurred. Many and the majority of humans choose otherwise; it is but a minority, a small one, who choose selfishness and corruption.

The desire for money is so strong in all people it seems to dominate our thoughts in this country. This is fear and desire. I'm afraid this is going to take a long time to overcome. Are there off planet groups that have input on how they were able to get past these issues? Groups with a similar emotions to humans. How does one defeat greed? How does one develop a compassionate heart?

The Committee: The choice to pursue money is not the only choice available; abuse of its creation will undermine it, as your history of economics demonstrates and analysis quantifies. Yes, there are many civilizations who have either not encountered the ways of Earth with money or have followed such routes then chosen different paths. Consider that greed does not exist, for it does not. Then it need not be defeated; invisible enemies exist only inside you, where you have complete control to make them disappear. Compassionate hearts are the majority of you; there is no need to develop them. The change might be to learn not to teach lack of compassion. This a minority adopt, and you collectively choose to emphasize that.

Christ told us to love our enemies! Ziglar says we should love our families for practice! I'm hopeful to come thru on what we need to know. I also am aware that all answers are available and we are just relearning what we as souls already know. It good to share ideas as you can't remember all you know all the time.
I'm seeking groups with usable information we can use today to start digging ourselves from this hole that we are in. ever day it gets deeper like our national debt. Money need to be done away with as and I done mean with the paper stuff going to digits in a computer. We need a new form of exchange. Not a communistic mess or socialism.

The Committee: Such useful information is everywhere. Communist messes or socialism are not economic systems; they are control methods.

Mike D talked to a group that has on their planet gotten past this issue. This would eliminate poverty after the first few rounds of failings. People will throw a fit about this as we are quite greedy and selfish.

The Committee: It is possible and the quickest also, to allow those with many things to keep them, and increase what others have & possess, simultaneously. This lifts everyone, just as control and domination lower everyone to a similar level or equality. Choose higher or lower; humans have chosen lower.

It must be a slow transition and the those with the highest education will not like being treated as equals as they see education and IQ as most relevant. Even if their contribution adds little to the group. Those with the most money will flat refuse to play along.

The Committee: You all as humans know what you like and like what you know. You know much more; acknowledge that. Money is only valuable because you have collectively chosen to create then value it. Many other ways can be chosen, if enough of you are willing to see such ways. Humans teach one another to see loss, not gain.

It will be interesting for you all ETs and souls to observe. Thanks for the opportunity share!

Powered by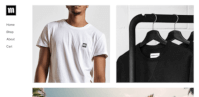 Create your own unique website with customizable templates.