Here is an interesting, short and to-the-point video about a stone monument in the centre ("Y'all Kiwis like that British spelling?" asks the yahoo from Texas) of New Zealand's north island. It was generously and kindly sent by a reader in Europe.

Who constructed this monument, if it can properly be called that?

The Committee explains.

"Our greetings and welcome to all who receive our word choices and we say this is simple. This edification was constructed by what today you would consider explorers, originally from The Atlantis civilisation.

The stones were made from rock taken at a location a good distance from the former monument, as explained in the video. It was constructed to be used as a platform, for meetings, announcements, rituals and as an observatory.

The stones were cut with laser technology, lifted first from their donor location using the anti-gravity device to once again be discovered and used on Earth, at a date humans will decide. The gravity neutralisation device was walked along the route, suspending and making movement of the stones straightforward. After the pieces were roughly cut and removed, they were finished to precise measurements before transport, then installation.

There are many such locations around Earth, this one is not unique. Some have been buried, others remaining exposed such as the ones you know in Peru. Reveal the remainder we will not, this excitement of discovery we will leave to mankind to enjoy.

This one was not constructed with alien extraterrestrial involvement, as was done in what today is Egypt. This was done by Earth humans approximately twenty five thousand years ago.

No human records remain of its construction, as is the case with many, nearly all things from the civilisation of Atlantis and other humans civilisations of that era.

This location was constructed over a period of several weeks. The climate has changed a good deal in this area, and the forest which now overgrows the location was not always there.

Indeed earthquake activity has caused the base foundation stones to shift, moving the precise joints to be slightly or significantly shifted, over the more than two hundred centuries since its construction.

Be well one and all, we wish."

Powered by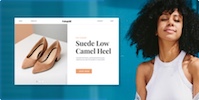 Create your own unique website with customizable templates.