This might be the first time I've done this, I don't remember for certain. A longtime and loyal reader sent me a link to watch a Q&A session with the soul of astronaut Neil Armstrong, the first human to set foot on the moon.
The reader has a half dozen questions and asks me what I think of the session. Before I watch the video, I ask The Committee. Here are the reader
Q's:
Did the Roswell, New Mexico ET vessel crash provide technology to travel to moon?
What is and why did the energy source dry up, becoming the reason no more lunar trips have been made?
Were ETs on the moon watching astronauts?
Did ETs warn not to return to the moon because it is used it as a way station?
Do ETs travel vast distances by tuning in to different frequencies?
Can ETs time travel?
&
A's from The Committee:
Yes
It has not dried up or gone away, it is intentionally not used
Yes
Yes
Yes
Yes
The Committee expands:
"Many technologies, methods and procedures of scientific and technical application were developed by humans from clues extracted from the equipment found in the wreckage. These are not limited to lunar travel, but in this specific case, what helped enable the ability to reach and return from the moon was navigation of the vessel. Specifically how to aim the capsule and what launch velocities would be required to reach the moon accurately, breaking Earth's orbit but not overshooting the target.
"No energy source dries up, it is not used and for several reasons. The reasons the energy source, or shall we method, is no longer used is fear. It can be expanded greatly for use & application on Earth in many ways, and such applications would threaten the financial gain of established interests, by lowering costs. There would be required investment for development for larger and wider scale applications than what can be used aboard a space capsule, and additional lunar trips would draw attention towards, not away from this topic. This is one of several factors which have fed into the decision to pursue no more lunar voyages. The pretext, which is valid to a degree thus lending credibility to the decision, is financial. How much more investment can be made in such trips without incurring political risk for profligate outlay of taxpayer funds. It would be questioned what benefit, advantage or gain beyond knowledge of moon rocks is extracted from additional trips to a dead sphere.
"Alien ETs watch many activities of humans, openly disclosing their presence as this is done, however more often remaining concealed, cloaked or hidden from view. The decision to expose themselves to astronauts was intentional; to make everyone involved aware they were and are never unaccompanied while traveling into space.
"Alien ETs simply informed the astronauts and NASA that more and more trips to the moon would greatly increase the probability alien extraterrestrial vessels would be seen on camera, often enough and in sufficient ways that covering up the occurrence would become very difficult without raising skeptical suspicions among human observers. The desire to avoid being forced to explain things that cannot withstand general public scrutiny is one of the several factors which have contributed to the decision to not pursue additional moon visits.
"Tuning into a frequency is the preferred method of travel everywhere, and can be used on Earth also. Every object emits a resonant specific frequency, not simply a common resonance the materials might also possess. The resonant frequency of a certain grade of iron is one ingredient, just as the size and shape of the object also figure into the identifier. Musical instruments are an example; the material, shape and size of air columns and blocks inside the instrument. A trumpet made of steel might sound to the human ear similar if not identical to a brass one, if all other dimensions are identical between the two, however the brass itself will vibrate at a distinct frequency from the steel. This variation, however small, remains a distinct difference which can be easily detected and measured if it is acknowledged to exist, is actively sought and intended measured. As the alien ET vessel traverses vast distances, its course is continually adjusted by referring to the source of the destination object resonant frequency, as unique as a finger print or DNA sample.
"Time travel is a function of velocity, different from navigation as just explained. Time exists on Earth by virtue of light and starlight angle change on the planet's surface. Moving in excess of the perceived speed limit allows time to be reversed to a prior moment.
"We mention propulsion and speed now, not just maneuverability. In addition to identification of a distant target destination, the travelling vessel must cross the distance in a span or lapse of the traveler's sense of time which benefits the purpose, their survival and general benefit of doing so. This is achieved by use of several forces, including gravimagnetism or magnetigravity, both approximately accurate humans words we attempt to coin. The attraction and repulsion of origin and destination by use of this force, are what allow a vessel to move at velocities which far exceeds the speed of light humans perceive and believe to be a maximum achieveable.
"We suggest a missile able to be steered as a car can be directed, as an approximate facsimile of Earth effects compared to what the alien ET ships do, to cross vast expanses of the galaxy. Propulsion against physical resistance is not a factor, and does not involve what must be overcome.
"This same effect and manner of propulsion are what enable visitors to your planet to enter your atmosphere with small scout ships and cross distances of thousand of miles or kilometers in matters of seconds, then stop and hover anywhere chosen, without fuel, heat or turbulence detectable from such travel or extremely rapid movements.
​Here is a brief biography of Mr. Armstrong:
Neil Alden Armstrong
(1930 – 2012) was an American astronaut,
Navy officer and combat pilot, test pilot and aeronautical engineer,
who became the first human to walk on the moon (which I watched live on television at the age of 9) later becoming
a university professor
. When he stepped onto the lunar surface on July 21, 1969, he said: "That's one small step for [a] man, one giant leap for mankind."

Here is the link to the interview session:
​
Powered by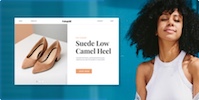 Create your own unique website with customizable templates.