A reader asks:

Would it be possible to ask The Committee questions about narcissism in the family? I don't think The Committee has talked much about this subject, it might be helpful to some people.

1. What general advice can you give people who grow up with narcissistic parents or one narcissistic parent?
C: Forgive them as you reach the stage where it is understood, if narcissism has been detrimental to you, as you see the effect.

2. There is a development of something called no contact for adult children of narcissistic parents but some people disagree with this approach and don't even consider low contact a healthy because, according to their beliefs, one should never cut ties with the family. What is your opinion about that?
C: Children suspending contact with parents is a part of family contact put aside, suspended or ended and has always happened and for many reasons. There is not a single answer which fits or resists the concept in general, it is very much a case-by-case decision.

3. I could imagine that many religious beliefs about honor thy father and mother kick in when it comes to no or low contact. However, if the parents are narcissistic, how can anyone truly apply that commandment?
C: Forgiveness is one way.

4. Generally, what would be a soul's purpose born to parents like that?
C: To learn from the experience; because of the finality of the personalities and the choice of reaction to treatment by people with authority over others in their charge who dislike it.

5. Is narcissism a personality disorder or is it a conscious choice that people choose?
C: The question assumes what humans define as a personality disorder is not or cannot be a conscious choice. At the soul level, especially when planning a life incarnation, all principal life events and personalities are selected.

6. Is narcissism running rampant in society these days or has it always been pretty common?
C: No, this type of personal expression has always been a part of humanity.

7. Anything else [The Committee adds] would be cool!
C: Accept it, even if the ideal solution is distance. Change never another person, only your reaction, made in your best interest. Explain it, without criticism, to the issuer of the personality traits disliked.

Powered by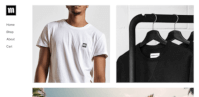 Create your own unique website with customizable templates.