A reader comment asked something to which The Committee's answer seems too long for a comment reply, yet enough justify a separate post.

The question: On May 1st, 1960 (almost 60 years ago) my uncle died by gun shot to the head while at college. His mother always said he didn't commit suicide; she believed he was murdered. Some in my family think he took his own life because he was upset over a girl, some say he shot himself because he was a closet homosexual and some think my grandmother was correct. Can The Committee say what really happened and why, or is the subject off limits?

The Committee's answer:

The subject is "off-limits" as you say.

You have all gone to live upon your Earth. You are free to do, inside the limits and constraints you all set and agreed, what shall contain your course. The planet is so large, these limits are not; they only exist, as a practical matter, in two places, the mind and the dimensions you occupy.

Who among us and you, is more special and deserving of anything than anyone else, beyond their own efforts? This question is answered daily; look around you. The question is also, yet asked but so automatically as to pass unnoticed.

Who are we to choose winners and losers, recipients and otherwise, of such information?

If the detail you seek is provided, to whom else shall such information be given? It could be said this only involves the dead. To that we respond, none of you is ever dead, incarnated or otherwise.

It could then be argued, this information only relates to someone long dead, with no consequences for anyone alive. That is both true and not; if there were no consequence of curiosity, the question would not be asked.

If the times, places, manners & intent of human body deaths are available to the one, should they not be available to the all? Yes, they should.

How will humans react with nearly or absolutely certain knowledge of death, either approaching or long departed? Maybe recently? This outcome we need not explain.

The illusion of time, which is not an illusion where everyone agrees to follow it, suggests its passage changes things. This may be, but for whom? Everyone?

If it were important for the information about your uncle's death to be known, it would be. It is not known by an apparently haphazard or ill fated, maybe bad luck set of circumstances. This random series of events is neither; it is planned and in order.

Hypocrisy of disclosure is an interference in human lives no energetic being will commit, for the benefits to the satisfaction of curiosity will lead, collectively across humanity, to something so unpleasant, we respect the decision of each and every soul not to know certain things, which would undermine the purpose of an incarnation on Earth.

Be well one and all, until we all return again.

Powered by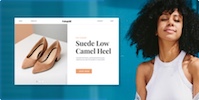 Create your own unique website with customizable templates.