A reader sends in good questions, based on the recent radio show I did (Church Of Mabus radio) and from reading The Alien Handbook. "Mabus" by the way, is a character mentioned in several of Nostradamus' quatrains.

Q1. You talked about the "Garden of Eden" being in Africa. Can you be more specific about the location?
A: I can't but The Committee can! It took place in what is now the northern portion of the nation of South Africa, the northeastern portion. The Committee says no traces of what occurred there remain, because this was nothing more than a landing spot. The laboratory work was done aboard the visitor alien ET vessel and the newly created humanoid beings introduced to the environment there, nothing more. They were moved, to grow up in several places in what is now named the African continent.

Q2. Was the hybridization done only in one place, or was it in multiple places?
A: The hybridization, or addition to Earth humanoid DNA, was done in the many locations where the recently created humanoid beings - our forerunners and predecessors - were already settled. This was all over Africa.

Q3. You mentioned that humans were created using DNA from species native to earth, "generally simians," mixed with that of the extraterrestrial creators. What do you mean by simians?
A: Primates. Simian = ape, monkey, chimpanzee, gorilla, orangutan, etc.

Q4. Is this to say that we were NOT created from any of the hominin species that are presumed to have evolved and been present on earth over the past 4 million years--from Australopithecus to Homo Habilis to Homo Erectus and so forth?
A: Correct, says The Committee. Humans, the species called homo sapiens in biology or anthropology, are not evolved or descended from animal species which existed on Earth before approximately one thousand centuries ago. Homo habilis and homo erectus are these first humanoids. Cro-Magnon and Neanderthal are other modern human names for them.

Q5. And can you say more about the creators themselves, or is that not permitted?
A: Of course it's permitted! What are the questions?

Q6: From what you've said about the physical similarities between humans and Pleiadians, I would guess we have some of their DNA in us; but what other races contributed to the mixture?
A: You ask difficult, good questions! The answer revolves around what names we humans want to give to those races, about which we know little, but which IS well known by current human civilizations - specifically leadership - from direct contact with them, is concealed. Hidden, covered up and kept secret. In other words, We The People are lied to.

That said, the civilizations from the planets which revolve around the stars we have named Canopus, Arcturus, Sirius and the Pleiades cluster are the main "culprits" or contributors. The remaining ones we have no names for, they are not the "A" team or front line observers, protectors and custodians of Earth. They are from our star cluster, the immediate area out to about 250 light years surrounding Earth, all members of the regional coalition, conference or federation.

Q7. Can you be specific about the races, and can you be more specific about the actual genetic modifications? What physical, mental, and emotional traits did they seek to engineer in humans?
A: Yes, The Committee can. Changes to skull shape, brain size and nervous system and to include the adaptability to the wide variety of Earth climates and environments. This involves the ability for hair, skin, features and size to adapt to the environments. Tall for flat lands, shorter for mountainous, darker skin for more sun, etc.

Q8. I'm confused about the Roswell [New Mexico, USA] incident. If it didn't happen in 1947, but earlier, as you say, then in what year (and where) did it occur, exactly?
A: We've been told 1947 because revelation during the Second World War would have nearly instantly set off panic of an enemy attack. The Committee says, late 1930s in the reported location. They're not giving me a specific year, they say we will enjoy opening that gift ourselves as we open the hidden files humans are told do not exist.

Q9: Does this mean that an authority like Philip J. Corso is wrong, or lying, in his book? What's the deal here?
A: He's not lying, simply incorrect because he didn't know. He did not witness the crash, he was told about it later.

Q10. There's a fascinating chapter in The Alien Handbook about what ETs do in their spare time on their home planets, and you mention that one activity is creating and reading/consuming literature. How is this literature composed?
A: The same way we do it, with their - or our - imaginations.

Q11. Does it take different forms, and what kind?
A: Yes, video novels are common. What we call movies, but they are a combination of written and visual and also telepathic components. Remember, our alien ET cousins are telepathic communicators.

Q12. Are there various genres, and what kinds?
A: Yes, the same as on Earth. The content contains knowledge and events we cannot imagine, but the patterns are similar or equivalent.

Q 13. How, and by whom, is it consumed or appreciated?
A: Everyone who wants to.

Q14: Is it "taught" in "schools"?
A: Yes, very much so and more than on Earth. Most humans do not consume literature. In alien ET races - among the 1%ers who have interstellar travel ability - more than half the population is a regular consumer.

Q15. Is it immediately understandable to other ETs, or is it "translated" into other languages?
A: Yes, there are common written numeric codes which have the role of written language on Earth. These are numeric combinations and keys, recognized by everyone who learns them and the symbols. On Earth we use a wide variety of characters, symbols and letters (Cyrillic, Greek, Chinese, Thai, Hindi to name just a few examples) and this has been refined into a common written code used by interstellar capable civilizations, where necessary.

Q16. Is there anything like a galactic or universal "canon" of ET literature?
A: Yes. It's the interplanetary version of a library.

Q17. What's the most "important" or widely-known piece of literature out there in the universe?
A: There is no single work which fits this description. Importance is entirely dependent upon context.

Q18. Does it have a title?
A: Yes, many works have titles, but not all, unlike human written works.

Q19. If so, what would it be in English?
A: Obviously, not applicable.

Q20. How does literature created by humans fit into this picture?
A: It is included, even though we have no idea of this.

Q21. Do extraterrestrials take pleasure in eating food, or do they simply "digest nutrients" for the sake of sustaining their bodies?
A: Yes, the pleasure is mostly in the taste and aroma, not so much the chewing and swallowing. Just as we enjoy tea far differently than a bowl of thick stew.

Q22. What foods comprise a typical diet among the Pleiadians (let's say "the Nordics"), for example?
A: There is no typical diets, just as on Earth with humans. (Based on what most Americans consume, I do not eat a typical diet, not even close.)

Q23. What is Zebulon's favorite, or least favorite food, from his home planet?
A: He isn't around to answer that, at the moment.

Q24. Do extraterrestrials (let's say the Nordics) enjoy sex the way humans do?
A: There is no such race or civilization as "the Nordics", this is a human projection of what some resemble. In just the Pleiades cluster there are many planets revolving around the several stars and many "people" living on each, and many different types and variations. Just as among humans.

Most civilizations do not reproduce the way humans do, so the races is different and enjoyment cannot be compared between them. Just as we cannot say if this is the same for most Earth animals, who generally dedicate less time to reproduction or even courtship. The difference with humans is emotion and expression, and this is heightened quite a bit among many ET civilizations. This is a very generalized statement because there are many with vast social, cultural and biological differences.

Q25. In the same chapter about extraterrestrial societies on home planets, you write about force fields that protect "urban" areas from certain "predator" species. What kinds of predators live on those planets (or that specific planet that you mention)? What do they look like?
A: Many types, this is so broad it cannot be answered here. Even if you chose one specific planet and civilization, there would be many, just like Earth. Lions, tigers, house cats, coyotes, snakes, foxes, owls, crocodiles and kimodo dragons are just a few widely different Earth examples. Other planets have these broad variations also.

The force fields are electromagnetic barriers, which disrupt the chemical compounds or bodily components in the bodies of specific creatures, but do not affect others with different chemicals or amounts. These barriers can be used to repel with no effect or than annoyance, or if turned to high enough intensity, they can kill quite rapidly.

Q26. What do they eat, and what does their typical "prey" look like?
A: This is too broad to be properly answered, even in a book.

Q27. Are they similar to earth species?
A: Some, but few.

Q28. Are any of the animal species on alien home planets actually related to species on earth via "seeding," and if so, could you give 1-3 examples?
A: Yes, and examples of Earth or elsewhere? Look around you, nearly everything alive on Earth is evolved from and a descendant of something planted or seeded here.

I understand that much information about the history of alien civilizations on home planets is not to be revealed at this time--as you've written in the book--but I'm just probing to see what we can learn right now from our super-awesome galactic cousins.
Which cousins? There are many with enormous variations and differences. It's not that it shouldn't be revealed, it is vast, potentially confusing, often difficult to compare and…..essentially irrelevant.
Powered by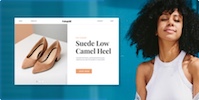 Create your own unique website with customizable templates.