A blaring headline today declares:

"Fighter pilot chases UFO, urges world leaders to take the threat of aliens seriously"
www.foxnews.com/science/2018/01/02/fighter-pilot-chases-ufo-urges-world-leaders-to-take-threat-aliens-seriously.html
Threat? Who among us able to drive a car into a crowd or attack a maternity ward with hammers & knives and.... (brain shut-off engaged!) Just because we could do something,
means we will
?
I suggest some thought when reading the following quotes (
and my comments
) from the article:
Nothing that can hover and climb at that rate up and then accelerate and just disappear. (Nothing human!)
...the radio operator on the Princeton then radioed and said the mystery aircraft had turned up before them. (Of course, our visitors wanted the radio operator to see, confirm and react, too.)

It jammed the radar, you couldn't lock it with a conventional radar, you could passively track it and see it, but if you tried to grab a lock it wouldn't allow you to do that. (The visitors will disable any human weapon. The truly powerful are peaceful & vice versa.)

When it takes off and goes to the side that's a significant amount of distance to travel in a very short period of time, we're talking miles, that thing just goes poof and in about a second it's off the side of the screen. (Magnetic propulsion is damned cool, not to mention gravity reversers.)

....it was impressive, it had incredible performance, obviously I wasn't in a hostile act with it, you'd have your hands full if you were. (Hands full? Ha! If it were hostile, nobody would have survived; there would be no trace of aircraft or ship.)

Powered by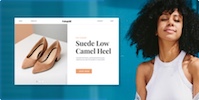 Create your own unique website with customizable templates.