Reader Steve sent me this interesting video and asked The Committee "what the hay is this straw?" (well, not exactly his question, that's just poetic license). It's 11:11 in length - no coincidence that - and The Committee explained:

C: The aliens were conducting test experiments to see what happens in the gravity environment of the moon where there's no atmosphere to interfere. These are plasma blasts, which aren't really explosions or nuclear detonation. Nuclear fission requires the nucleus of an atom to rupture [duh....nuclear? Nucleus?] but there are almost none.

Plasma is made up of loose electrons and on Earth, in matter comprised of atoms, ionized particles. The moon doesn't have an atmosphere and ionized particles don't occur because there are almost no atoms above the surface. The moon's gravity attracts more plasma, because the moon has almost no magnetosphere. The aliens are conducting experiments and setting off flashes to study how the plasma - the free or loose electrons - behave in a gravity field of the moon's intensity where solar wind reaches the surface essentially unimpeded.

The Committee says this is being done near the border or dividing line between the dark and illuminated sides to see how the presence of sunlight affects the process. They also do this at a time when we can see the illuminated side of the moon, since the same side always faces Earth, because that means they're far away from the typical landing zones on the far side, which gets illuminated just like the whole surface, except we can't see that (new moon) for part of the month.

The aliens launch an electricity generator charge - essentially a large capacitor - set to short & discharge at at specific altitude and it causes the loose electrons to rapidly flow towards the discharge. A bit like lunar lightning.

This video caught a glimpse of it. The aliens are very happy to have us observe and speculate, this isn't intended to be part of disclosure, but they're happy to have it be a another small bit of the ongoing process.

Powered by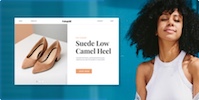 Create your own unique website with customizable templates.