I had to look up the word cryptid, to also understand crypto-zoologist.

Definition: c r y p t i d (from the Greek κρύπτω, krypto, meaning hide or hidden) as part of cryptozoology, a pseudoscience which presumes the existence of animals and plants derived from anecdotal or other evidence considered insufficient by mainstream science, such as yeti, bigfoot, mermaids or the Loch Ness monster.

A reader supplies this very good background to seven questions:
============================================
David Paulides is a cryptozoologist, investigator and writer known primarily for his efforts, including two self-published books, to prove the existence of Bigfoot.

Missing 411 speculates about the disappearance of people in national parks and elsewhere. Paulides attributes mysterious, unspecified causes to the disappearances. Data analyst Kyle Polich has analyzed Paulides' data and concluded that, statistically, the disappearances are not mysterious in any way.

Paulides attained his undergraduate and graduate degrees from the University of San Francisco. In 1977 he began working for the Fremont, California Police Department. In October 1980, he moved to the nearby San Jose Police where Paulides worked patrol, SWAT and as a detective in Vice/Intelligence.

After more than 16 years with the San Jose police, Paulides became a cryptozoologist, researching and authoring books about Bigfoot and also the disappearance of people to which he attributes unspecified unknown causes.

After his work on Bigfoot, Paulides' next project was Missing 411, a series of self-published books and documentary of unsolved cases of people missing in national parks and elsewhere.

Paulides says his investigation began during research in a national park when he met an off-duty park ranger, who expressed concern about the questionable cases of missing person cases in the parks. The park ranger knew of Paulides' background and asked him to research the issue, which he did. Paulides uncovered evidence suggesting park service negligence in the failure to locate the missing people. Paulides broadened his investigation to include missing people across the world, which led him to believe there are mysterious worldwide disappearances defying logical and conventional explanations.

As of 2017, Paulides has written six books on this topic. According to A Sobering Coincidence, he does not yet have a theory of causes, but says the "field of suspects is narrowing." Paulides advised readers go outside of their comfort zone to determine the culprit.

The interest in the book series led to a documentary; this film was released in 2017.

Kyle Polich, a data analyst and host of the Data Skeptic podcast, documented his analysis of Paulides' claims in the article "Missing 411" and presented his analysis to a SkeptiCamp in 2017 organized by the Monterey County Skeptics. He concluded that unusual disappearances are best explained by non-mysterious causes, including injury and incapacity from falls or sudden health crises far off-trail, drowning, animal attacks, environmental exposure or even deliberate disappearance. After a thorough analysis of the missing person data, Polich summarized that these cases are not "outside the frequency that one would expect, or that there is anything unexplainable that I was able to identify." This presentation was discussed in a February 2017 article in Skeptical Inquirer, a publication of the CSI.

In the article, Susan Gerbic reported that according to Paulides, people have been disappearing from or missing time after visiting National Parks. Kyle, as a data scientist, said this piqued his interest. Paulides takes any case of a missing hiker as being a part of the conspiracy, even if the case has a natural explanation. Paulides gave no reason for these disappearances but finds odd correlations for them. For example, two women missing in different years both had three letter names starting with "A", Amy and Ann. In another example Paulides said that something was odd because in a few of the disappearances berry bushes were nearby. Seriously!

Polich later also published his analysis of Paulides' data in the Skeptical Inquirer. In the August 2017 article, An Investigation of the Missing 411 Conspiracy, Polich concluded: "I've exhausted my exploration for anything genuinely unusual. After careful review, to me, not a single case stands out nor do the frequencies involved seem outside of expectations."

More info: http://www.missing-411.com
==========================================
So with just a bit of background information about the man and what he claims are strange events going on in America's National Parks, the questions are:

Q1: Is it just US National Parks or is the same thing happening elsewhere?
C: This occurs all over the planet, and in the USA away from National Parks also. Because the movements are easier to examine from information collected in large preserves, it is easy to see the pattern. Entry and exit are better known, and reporting of missing entrants can be done; there is a central authority to which this information can be given. The disappearance of a person in a wilderness area, where no borders ave been established, can mean the disappeared person went anywhere, not just to the location or area believed to be the last known whereabouts. This is less the case with a large, bordered preserve.

Q2: Is this caused by man, animal, cryptid or extra terrestrial?
C: Humans and animals. What you have defined as a cryptid does not do this, nor do alien extraterrestrials without permission.

Q3: If all 4 options above, to what percentage are responsible?
C: Fifty man, fifty animal, zero and zero.

Q4: Why are they being taken?
C: Humans give permission to be taken, as part of life plan agreements. This is very rare for any being incarnated and possessing intelligence and knowledge to understand there exists outer space, to choose to remain alive yet permanently abandon the race and civilization where incarnation took place.

The far more typical route for such human is to die. No alien extraterrestrials are involved with involuntary abduction or permanent removal of humans from Earth, against the will of the soul who chose this. Which we wish to emphasize, this is extremely rare where a human abandons Earth alive.

Q5: What greater lesson does this teach humanity?
C: It does not. The lessons are individual.

Q6: What should families and loved ones do, once this occurs to one of their own?
C: As they please.

Q7: Will this reveal anything in regards to the world and dimension we live in?
C: No.

The Committee continues: "Some disappearances are animal attacks, which can be prevented by either avoiding areas predators inhabit or taking proper protection devices to such areas, prepared to use them.

Children are especially vulnerable, because so few venture into areas where the risk exists and the predators instinctively recognize such easier targets. Predator canines and felines are one large risk, the panthers and wolves which dominate the regions. They can approach or lie in wait and spring upon their target with a stealthy approach, speed and ferocity humans generally ignore. Bears will act in self-defense, humans are not their prey, however their attack is ferociously lethal.

Other events are in fact injury and death, when they occur in a remote area difficult to reach. Some people take their own lives, seeking to avoid anguish and perceived family shame.

In a few rare cases, human meetings with alien ETs occur, because these locations are very easy for the human to approach or be approached without concern for observers; in such cases the human always returns.

Powered by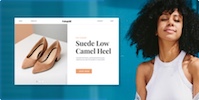 Create your own unique website with customizable templates.