A good long one, too which I will not get to see. My patch of Earth will be over the horizon when the Moon enters Earth's shadow. Specifically, what bad, negative or wonderful things might, will or could occur? Will the world end? Yes, the previous sentence was a joke. "No, nothing will end as a result of this eclipse." says The Committee.

The Earth will pass between the Moon and the Sun, both sides of "La Luna" going dark while it passes through Earth's shadow. Watch out, lunatics....(yes, that word comes from strange behavior caused during full moons.)

I'd really like to be on the Moon's surface to watch the sun disappear and re-emerge, perched on the rim of crater Copernicus, but....

There is a belief that alignment of planets increases effects of gravitational pull and thus likelihood of geophysical events on Earth. The Committee says, "The gravitational effects are constant, and vary based on mass and proximity, not position, however the directions of pull can trigger effects when they become oriented at 180 degrees from one another."

"This eclipse will not generate sufficient forces to provoke material geophysical events, in the Earth month of July in this Earth year of two thousand eighteen. The alignment of several planets also does not cause this, because of the distances and relative forces. As did not occur in your month of March.

"There will be more acute lunar effects on some humans and animals, apparently unrelated incidents which indeed are tied to and a common result of, the eclipse effects. It will not be possible to attach occurrences of strange, wild, reckless or deadly outbursts of behavior on the 27th and 28th of July to the eclipse, any more than lunar gravitational forces have always done.

"The build up to full moons plays a role in lunatic behavior, as this eclipse will last a far shorter time, this will lessen the peak effects; it will trigger less of the vulnerable among humans. The quick onset will build then relieve mental pressure more quickly, avoiding sharper than typical effects in most humans.

"If you feel, lethargic, agitated, sickly, upset, elated or otherwise different than normal over this 1 to 2 days period, it will pass as quickly as it arrived.

"Enjoy the orange, you who might see it. Be well one and all.
Powered by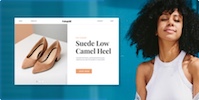 Create your own unique website with customizable templates.