Reader Linda posted in the last entry's comments, the link to this YooToob video. Repeated here in case it gets lost in the comments. This was a 3 for 1, three firsts:
1st time channeling speaking on camera
1st time with an alien ET on camera
1st time on YouTube.
If you've read
The Alien Handbook,
well, yes; this is the same Zebulon from the star Canopus, or really the planets revolving around it. Remember, that's a human name also!
Powered by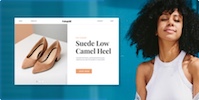 Create your own unique website with customizable templates.