Before the Q&A below, allow me to ask any one and all of you for questions on current topics, events, general mysteries and conspiracies.

Please leave the question as a comment here, or send it through the contact page.

Explanation and reason: I was listening to a video session (several actually, I think four) on ChannelingErik.com regarding conspiracy theories. As I listened to the questions, The Committee supplied the answer before medium Veronica Drake gave Erik Medhus' response. Sometimes I got more detail than she was given and delivered; for other questions she received more detail than I did. Sometimes I drew a blank. Just about everything matched up however; Veronica was very good in these sessions.

Bear in mind, I've almost always drawn blanks on criminality questions, so I don't address them. Why then am I doing it here & now? Generally because questions I've always gotten are police detective-type questions.

This means whodunit. ("…who did it…" for anyone unfamiliar with that slang expression.) The most recent session suggested the already developed cure for the acquired immunodeficiency virus (HIV) is being withheld intentionally. I do not get where, for how much time or by whom, natural following questions. This information would distort humans' decisions and reactions, materially changing the course of human events. As it has been a human decision to create, conceal & withhold, the benefit to humans from revelation will only come from human discovery of the cover-up.

General crime information without names, specific circumstances & places, however? That information can and does often come through.

I might not get the entire story a questioner asks, and there's NEVER certainty I'll get an answer, at all. Nevertheless, it could be interesting to try.

Allow me also to say this: I will not address follow-up questions based on answers to original questions. I do not have the time to conduct police inquiries, into what subsequent questions usually devolve, and rapidly.

Digression complete, let's turn to the day's post.

Powered by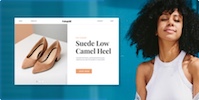 Create your own unique website with customizable templates.