How far from the topic could I be, after having written a book about alien ETs?

More evidence, another piece of the puzzle.

The Committee says, recorded incidents like these are done to raise awareness in general AND provide a point of reference when more open disclosure occurs. The alien ETs will refer to the place and time, and describe detail only they will know, to raise belief among the general public. Armed forces at a certain level do not require convincing or proof; these disclosures are done for everyone else and the ETs are very happy they're not being permanently concealed.
Powered by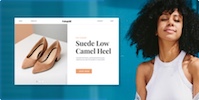 Create your own unique website with customizable templates.