According to TC, the hominin species we call Homo Habilis and Homo Erectus WERE the first "humanoids," created from a mixture of (ancestral) simian and alien DNA.

Q1. Are those the only "humanoid" species created by extraterrestrial visitors?
A: The DNA was not so ancestral, as this word is used and understood. It was the DNA available then, and is the same today.

Q2. Is the earlier genus that we call Australopithecus (which appears in the fossil record about 4-3.5 million years ago) excluded from this picture?
A: No, it is another variation of initial alien ET created humanoid and the timeline to which you refer is wildly inaccurate and far too long in the past of Earth timelines.

Q3. Were the Australopithecines evolved entirely from native earth species, or were they too created by extraterrestrial visitors?
A: Entirely created by alien ET visitors. They are not the product of evolution.

Allow us a brief explanation; the objective was function, not appearance. The vast majority of genes and chromosomes were left intact, the many which determine outward appearance, size, shape and all the other variations which occur in all species on Earth. The process of inheritance and random appearance based on the way genes mix, was left unaltered. The DNA mixture, modification and design changes were made in two ways; one to adapt the newly-to-be created beings to the environment by altering the DNA structure and latticework, to include the traits necessary for certain size, strength, stamina in the environmental conditions.

Many variations of other characteristics, unrelated to function, were left unaltered and to occur randomly. As you know, height is not a requirement for strength, and so forth.

Humans have today identified variations and deemed them species, when race is a far better description, in current human language use.

Cro Magnons and Neanderthals are generally regarded as two totally different species within the genus Homo--and they were by no means the only hominin species present on earth 100,000 years ago.
C: Yes, they were the only humanoid species and they are two versions of the same process. A Chevrolet and a Pontiac.

The Committee says that the hybridization, or genetic upgrade of existing humanoids (presumably Homo Erectus, since Homo Habilis appears to have gone extinct over 1 million years ago)….
C: There were no humanoids on Earth before a thousand centuries ago. Only simians, and what are now called sasquatch, big foot or yeti are evolved from them.

….occurred about 100,000 years ago all over Africa. Just Africa?
C: Just Africa, initially.

Q4. Did the hybridization involve ONLY Homo Erectus specimens, or were other "humanoid" species involved as well?
C: The different species humans today wish to identify as separate and manifesting along different timelines and intervals of Earth history, are simply variations of the first humanoids created. Simultaneously.

Q5. Were Neanderthals given genetic upgrades before they went extinct?
C: It is not accurate to say Neanderthals went extinct; they did not reproduce with the same DNA. When the upgrade decisions to DNA were made and applied, this was done to the ovoid and spermatozoa, so that their offspring would be the upgraded version. When the previous humanoid with the now obsolete DNA died a natural death, so did their type.

Q6. Approximately how many times have extraterrestrial visitors intervened in our natural evolution, from the creation of humanoids until today?
C: Twice, in macro terms. The individual interventions have been in the many thousands, as part of each process. The initial creation was not an intervention; the narural evolution of all other existing species was left intact.

Q7. Are they still intervening and modifying the human genome today--or have they done so over the past hundred years?
C: No, this has not been done for more than nine hundred ninety nine centuries.

Powered by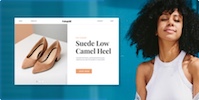 Create your own unique website with customizable templates.