Hurricane Harvey smacked Texas hard, the leftovers did their thing to the Houston metropolitan area and now to Louisiana. I hope nothing but good rain comes until it dissipates.

My family & I survived physically unscathed, house and cars undamaged but I am surrounded by many victims. My dog fell suddenly ill just as every veterinarian for miles closed down but impassible roads, starting two hundred feet from my driveway, made that a moot point. Guardian Angel intervention got her to a pet emergency room yesterday.

Lest there be any doubt, this event is indeed part of The Shift often discussed here.

A reader asks:

We have talked about how it's a possibility that many of us could help fast forward the Shift. Maybe not have to go through some of the changes coming, if you know what I mean. That if there were enough of us, we could pit our heads together and make a difference? I've been thinking if it's possible, could we give it a try? Is it worth talking about on the blog? Or would we want to...

Yes, if enough humans wished to change the course of such events, that could be accomplished easily. Paraphrasing The Committee, they say: this can be achieved first if enough humans first believe there is a shift occurring and that it will also continue, with many events to take place as part of it.

Once established the belief in what is occurring, then a separate, independent belief must be adopted that there exists collective influence over them, which is created by individual ability to control, added up cumulatively. The total effect of individual desire and wish will have enormous influence, enough to change course in a big way,

Once these two ingredients are in place, a small percentage, no more than single digits, of the human population could materially alter the direction, intensity and frequency of events in ways deemed positive by all concerned.

"How many hundreds of millions can & will be convinced this way?" is what they specifically said ending their observation and answer to your question.

Powered by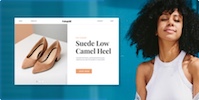 Create your own unique website with customizable templates.