A reader asks:

RQ: Any of you Committee have any desire to experience another Earth life anytime soon, or at ALL, or….
C: There is no soon, or later, or before, or after, from where are and from where you both come and return. The question cannot be answered in human terms yet how rude would we be, to leave our response at those words and not elaborate, so expand we shall.

Shall another spoke we added to our wheels? Yes, and whether this spoke turns one way or the other can be decided when that lifetime is inserted, likewise the where or place along the spoke the lifetime also stays, is caused and determined by centrifugal force, another decision solely ours and yours when our opportunity comes, to make and take it.

The speed of the wheel and the spokes we add are our decision just as yours. Inside the sphere of our existences - and yours - there can be added infinite spokes by expanding the sphere or making the spokes thinner, or both. Expansion of the sphere with similarly thick spokes makes them thinner from the place of the sphere's surface, or the spokes can be made more slender inside the static sphere, or any combination.

Any and all of these we always consider as you do, have and will.

RQ: Are you just happy to observe and guide as it's obviously your role and purpose?
C: Yes.

RQ: When any of you observe any of us and think "Mmm, if I were incarnate I would like the same types of things" as her or him or that person etc. etc. and say "Mmmm, I wouldn't mind doing that if I incarnate.
C: Yes.

RQ: Do you ever get bored? I suppose because you are connected to people if may feel like you are still incarnate through Patrick or any other people you observe or connect to you.
C: No and no. We feel no sensation of incarnation through him, no more than you feel his physical sensations as does he, or those of any other person. Just as other humans do not feel yours. Communication is shared, including emotions, both of these physical sensations. They belong entirely and exclusively to the body the soul occupies, and this sole ownership is one of many aspects which make human life so unique, valuable and endearing to all our souls.
Powered by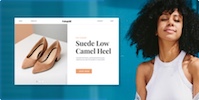 Create your own unique website with customizable templates.