A reader asks:

1) I would like to know if grounding is important. It seems everywhere you read, people are talking about how important it is to get grounded.

They talk about walking around barefoot on the earth, carrying grounding crystals, visualization of white light coming down through your crown chakra and down your chakras in your body out the souls of your feet, visualizing roots growing out to the center of the earths core and then asking Gaia to send healing energy back to you.

Is this a woo woo thing or is it actually helpful to us humans? I get the concept of it but is it just a made up human thing?

[I am guessing the adjective woo-woo means New Age?
Spiritual? I understand this question to be, "are effects or
benefits from such thoughts real or imagined?]

2) What about the practice of saging also to get rid of negative energy?

3) Do you practice any of these?

We turn to The Committee:

1) and 2) C: "Greetings fellow space travelers, your journeys across Earth you see, but oh how Earth journeys through space also. And all of you along with us.

Connect to Earth you do, recognize it you should. Your bodies are electrical; as you have discovered with the taser devices, which use technology your alien ET cousins employ for self defense, and glad we are to see it finally developed and used.

How well these techniques work turns on your belief. Allow us to say, all of these things are true and your lifted belief will likewise increase the benefit you receive.

We suggest you do it this way; place your bare feet upon the soil or sand and think of energy entering your body from Earth and also being sent from you through your body into the Earth.

The more often done, the more your belief will increase and this will increase good effects. These you will feel with no doubt. Be patient and consistent. The benefit will come quickly once it manifests, and remain effective.

These techniques might seem fantastical to a person who has not practiced them; the source of the criticism or description that it is not a true physical effect. Practice will lift belief, however humans train themselves to believe first, before making an attempt.

The practice of removal of negative energy works the same way; it is not solely the technique, but also the belief the user holds. The key and essential component of bad energy removal is your active mental command that it depart; the technique is simply icing on a good cake. If the employment of such method or any other helps the mind focus, it is good. This is common among you, to use a physical thing to emphasize a mental one, the latter far more powerful. As you all know."

3) No, I don't use these physical methods actively. I believe I'm grounded and I do so mentally, especially when I am outside, where I pass as much time as I can. I like forests.

Powered by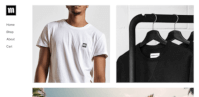 Create your own unique website with customizable templates.