Veteran readers of TheAmendment.net could probably answer these questions (in bold color) as well as The Committee does here. Nevertheless, Gabrianna, Herman and Matthew do so anyway.
==========================================================

Says & asks a reader:

The interview with Michael from yesterday was intriguing. But it does spark some old questions that have been up my mind for a long time:

I. SPIRITUAL BEINGS

a) The Archangel Michael is an entity from Middle Eastern mythology.
Not quite; ArchAngel Michael is a human perception from Middle Eastern mythology.

What "he" really is, a spirit or energy being in Heaven.
How humans choose to name and see "him" is a human choice.

Why does the description of a religious character happen to match to a spirit?
It - the religious figure description - comes from the spirit. Originates from the spirit.

Did the spirit calling itself "Michael" to humans really always exist in this form and humans like Mary and Muhammad channeling this entity were simply right about its existence?
Yes to both.

If so, what about other ghostly figures from religions?
There are many.

Humans make errors so under the premise of this question, are there any spirits who were claimed to exist but who actually don't?
Of course.

If somebody were to make up a religion and invented a being called "Rhazmu", then this spirit doesn't really exist because it was made up. The Flying Spaghetti Monster isn't a thing ... or is it?
We laugh out loud and order spaghetti, with meatballs. Anything imagined, exists. How much it exists independently or in the human imagination or solely inside the human thought, are different things.

b) As an alternative, am I correct to assume that those religious entities are rather spirits who like to pursue a role shaped by human minds - not shaped by human minds, but in agreement with those preferred human perceptions, as long as there is no distortion or deception - in order to engage with religious people in a way they can accept and cherish?
Yes, precisely. There is little to be gained and more to be lost, by upending or upsetting the established sets of beliefs.

I favor this explanation to be more realistic as many religious entities are *clearly* shifting according to the superstitions of humans.
Clearly to whomever looks. Not clearly to others. Clarity is a function of agreement and acceptance.

II. FREQUENCIES AND DIMENSIONS

a) This one is important to me. The Committee has categorized reality into three general "dimensions", all of them encompassing three subdimensions. Until now, I used to think of the dimension-continuum as a spectrum comparable to light or sound frequencies: We can't visually perceive ultraviolet (higher "dimension") nor infrared (lower "dimension") and sounds can also be too high-frequent or low-frequent for us to hear. Does this analogy not hold up?
It is a good one.

It would have amounted to dimensions beyond subdimension nine and below subdimension one which simply are of no interest to us.
Please explain to what you refer as "it" and what you mean by beyond subdimension nine and below subdimension one.

b) From what I could tell, the relevant difference between those "layers of reality" - layers of perception, but rality is also a good word - as I prefer to call the dimensions (a word with too many criss-crossing meanings) is vibration. But what vibrates? The soul?
Yes. Everything vibrates, from atoms and their subatomic particle components up to the largest object you can imagine.

But wouldn't the soul be part of higher layers and higher layers only where also spirits reside?
Yes, however a soul can also be synchronized with and operate a body, and this creates a vibration for the body soul combination.

Maybe the body?
Yes
​
But it was said that we don't physically change as we go through the layers of reality.
Who are "we" and what changes do you mean? That statement is extremely broad, wide and difficult to answer.

So if it really is the soul after all that increases its vibration, does the soul share a seat with our physical selves in the lower layers?
Yes, see above

Whenever people talk about raising one's vibration I just never know what to imagine. It's inconcrete and blurry, urgh.
The vibration is the effect, not the cause. When you raise your vibration, it simply means you employ what YOU believe to be a nobler, benevolent and caring thought. This can be charity, help, or even a noble thought, prayer and wish for a person you were forced to injure or kill in self defense, who attempted to attack and kill you. You can and should defend and protect yourself but you can, may and even should also have benevolent thoughts for that person and his soul. We do not say her soul, for so few human females do this.

c) What are those "parameters" that the layers of reality consist of? Is it the states of matter?
Depth, width and height, simply that.

The atoms of molecules vibrate after all; solid ice has a lower atomic frequency compared to water which in turn as a liquid possesses a lower frequency than gas. Inducing energy to the molecule makes the atoms break up from each other, meaning that water vapor has higher energy levels - faster vibration is a better description, but you are correct - than ice. Something else? Do the states of matter belong to an entirely different spectrum? "Clear as mud" indeed.
No. It is the same spectrum. Science and spirituality are the same thing.

d) What are those "other physical beings" who occupy the fourth to sixth subdimension?
Mostly alien extraterrestrials, from the point-of-view of humans. Specifically the visitors who travel to Earth.

I assume it's not an everyday creature like a squirrel, right? More like the Bigfoot species, hm? Shouldn't those guys be non-physical to our layer of reality given that we can't interact unless the creature intentionally lowers the frequency of its body to bleed into layer number one?
Correct

In turn, if a human wanted to visit the second layer shouldn't he/she need to raise the frequency of its body for travel?
Humans cannot do this, it is a condition of the human body existence and an accepted limit to the process of incarnation. Souls who choose to do what you have done, accept this. In fact, seek it. It is one of the great attractions of Earth human incarnation. To live constrained, temporarily but under the very solid illusion that the constraint is permanent, this is a great attraction. It is a great attraction to hike up a tall mountain, knowing the air will be thinner and the challenge this will pose for the human body. There is nothing the human can do, if the climb is chosen. It can be avoided, of course, and most souls avoid incarnation with this knowledge and understanding. You who have incarnated did not come on an uninformed whim, ignorant of what would be encountered. You did it with full, compete knowledge and eager anticipation.

Wouldn't that turn a solid body into a liquid, then a gas, then plasma, then ... ? You can tell, dear Patrick and the Committee, that I don't know how to make this work for me.
No, you will not convert physically into matter in a different state, while you remain alive. It does not need to be made to work, it occurs automatically.

e) In the dimension occupied by Bigfoots among other creatures, there should exist plants different from ours, yes? Shouldn't the soil, the mountains and valleys, the rivers and oceans and pretty much everything also be different? I find it strange to dig a hole in my backyard and expect it to appear in the second layer of reality where Bigfoots live. Wouldn't that mean they live on an entirely different planet, in a different universe altogether?
Yes, there are many things in higher dimensions that do not exist in these. They do not seem different, because the differences are relative. Days which are three times longer on another planet, which required three Earth rotations to achieve one, will seem no longer or shorter to you, once you enter such an environment.

f) If I had two ghosts hovering above each side of my shoulders, one a positive spirit and the other one a negative demon-like entity, do they both occupy a higher layer of reality compared to me...
- yes -

...or is it possible that a negative entity occupies a layer *below* mine...
- no -

...and has raised its frequency to interact with me while the positive spirit had to lower its vibration?
No.

If they both are beyond my layer of reality, wouldn't the negative entity be more likely to manifest a body I can touch?
No.

Oof, that was a lot of questions at once but not nearly as many as I intended. There was and is more to come. Prepare for the worst. ;)
Or best. Be well and do return.
Powered by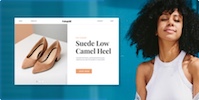 Create your own unique website with customizable templates.