A reader asks:

I would like to ask mechanical question of the committee is this possible?

1) If so then tell us about how you fasten together your space craft. Are they welded together or do you us a type of fastener like the screws we us on earth?

2) What material do you use to manufacture them?

3) I have read some books on alien crafts and we were told we over complicate things.

4) What advances do we need in order to build a craft which responds to the magnetic fields of the earth?

Responds The Committee:

Greetings builders and users alike, we answer in general terms for there are many craft, designs and systems. The explanations could last for years, we will defer these specifics to each civilization as the time comes to display and explain their vessels to humans.

In broad, general terms:

1. They are not fastened together from components. They are monobloc design and production. Consider a combination of what on Earth are called plating and powder coating. The vessel is created this way from metal alloys in both powder applied and plating processes, in layers. This has the effect of lamination and increased strength and resilience. A mold or form of what resembles ceramic material is used, the hull material first coated and baked on. This layer is then plated with a different alloy before a second layer of powdered material is added and thermally treated. Openings and hatches for entry and exit are part of the mold, not cut into the finished shape. Once complete, the mold is removed, dissolved with a solvent which has no effect on the hull.

The process requires the powdered layers to be heated to approximately 4,000 degrees Kelvin in less than what is one second of human time, then cooled equally quickly. The plating is not done with temperature but rather electricity at ambient temperature, as on Earth.

The hull shell structure requires approximately one thousand layers and is approximately 2 centimeters thick. Yes this means one layer of powder metal and plating are approximately 0.002 cm thick.

Some of the metals used in the alloys are not present on Earth, however the concept is similar to the way molybdenum is used with steel, itself created from iron. Titanium, magnesium and aluminum are parts of the process but there are other materials and metals unknown on Earth.

Doors and hatches are made of identical materials in the same process, held in place by internal artificial atmospheric pressure pressing outward.

2. As we said, titanium, magnesium aluminum and some other materials, which are not what humans call metal and are unknown on Earth; many are common and typical. There are several types of both manufacturing process and material composition.

3. Yes

4. Understand and accept that magnetism and gravity are the same force.

Powered by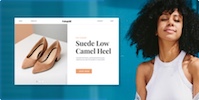 Create your own unique website with customizable templates.