The moon blocked the sun yesterday across North America. The effect was strange; from shadows into sunlight caused no immediate warmth on the skin, which for this time of year is
WEIRD
. I had to stand in the sun for at least 15 seconds before I could feel a difference, which usually takes ⅓ of a second. The sky looked like a brighter version of a full moon at night
-
a much less blue sky.
A reader asks:
S

ince yesterday's eclipse is still a prominent topic across social media, and the different news programs, etc. I thought it would be interesting to ask The committee what different eras of peoples believed eclipses foreshadowed .

and also how, if anything, does the eclipse affect us and our environment, downloads? etc.
Says The Committee (paraphrasing for speed): Before knowledge of astronomy was developed, eclipses were seen as the onset of a disaster.
The effect on human environment is precisely as observed, no more or less. The Committee asks what is meant by "downloads" - telepathically delivered information for humans? There is no effect to this process from an eclipse. "Do you mean something else" they ask? (
They say they know exactly what you're asking but want you to clarify your question to yourself, in order to clarify your thinking, thus the answer will be more logical to you.
)
They also say, there is an increase in gravitational pull but it is slight; the forces of physical attraction are in effect anyway; the interspersion of the moon between the sun and Earth blocks some gravity as much as is added. This effect can trigger an earthquake where one was already likely to occur, something humans cannot yet detect, tectonic plate pressure and points.
At peak cover, about 75% of the sun obscured by The Moon - notice the grass in & out of the shadow. Compare to the next photo below . . .
Powered by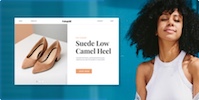 Create your own unique website with customizable templates.