A Canadian white spruce, painted by a long time, loyal and extremely generous reader, who refers to "The Alien Handbook"

​Cults participate in boxing? Nope, I'm just wishing a good Boxing Day upon everyone who observes it. It's not a holiday in the USA but damned well should be! To the unfamiliarized, the name comes from boxing up gifts to be taken home, put away, returned or exchanged.

OK, then why mention cult? A few times over the years there have been comments on the website and messages to yours truly, suggesting TheAmendment.net is one. I probably won't always laugh out loud, but I have every time so far!

Nevertheless, I send gratitude to such accusations; we can use collective energy.

A long time and loyal reader says:

I'm trying or starting to come around to being excited about what is coming. I try to focus on the good that will come of it. I thought about asking the group if they would like to do a group grounding to send love to the planet. We could all just set a time that we all do it at the same time...we could have two times out of the day to do it. I don't know if it would make a lot of difference but it might motivate people to do it where they might not otherwise.

I asked The Committee, what effect such a thing would have. They say:
"It will send a great power of benefit and stability through Earth, because it is rarely and not regularly done. There is benefit in a one time event of these, because this good energy is stored to the benefit of senders, returned to them in the moment of greatest individual need. The double benefit is the collective. Such energy steadies the table top when forces might cause things to shake, lean or move.

For all of you, we suggest no more than ten to fifteen seconds of thinking your goodwill through your feet into Earth, simultaneously. This will connect all of you doing it with active awareness.

Do not be surprised with tingling feet; this is a good, you have connected with others and your good energy fills the cauldron of good storage for the moment, the excess goodness overflows back to you. The more who send cause multiplication effects so energy expands beyond sum totals from individual senders.

How? Turn your mind to Earth. Think goodwill and benefit for her and all things upon it. Imagine your good wishes flowing down through your legs, feet or the bottom of your body anywhere you please or can. If sitting or standing, put your feet flat. If you cannot, desire will create the same effect. There is higher knowledge; your guardians and guides will bridge this gap.

Choose a time when all are awake, across the globe. Assist we will, say we the collective of guardians and guides of all readers and contributors here."

OK, folks if we're going to have a cult, let's do it.

Greenwich Mean Time (GMT)
Time 1 11:15 AM
Time 2 7:15 PM

1 2
New Zealand 11:15 PM 7:15 AM
Perth of Oz 7:15 PM 3:15 AM
Western Europe 12:15 PM 8:15 PM (except Portugal, same as UK and Ireland)
India 4:45 PM 12:45 AM
Texas 5:15 AM 1:15 PM (error identified by cult member Tim, now corrected)

All intermediate points know where we fit.
Starting Tuesday 26 December GMT, Time 2 Down Under Wednesday 27 December, and everyday after that.

Thank you Scott for the great cult idea.
Powered by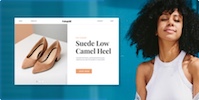 Create your own unique website with customizable templates.