The questions and replies are too big for the comments section, so here we go:
=====================================================
@ Cooper: Potentially complicated questions, but The Committee answers them clearly.

Q: "I would like to provide and seek comment on the term 'progress'. By progress, I mean recognition and acceptance, at society level, of individual free will and right to pursue happiness. The only proper limits to free will are the extent to which one's exercise of free will intrudes into, and limits, the free will of others."
C: Progress is change liked and preferred. Not every human has, does or will ever prefer all changes for many, sometimes complicated reasons. There is often great merit behind these individual human decisions, and often there is a common desire to reach a common policy. The desire for a common procedure, set of rules either extensive or minimal, is shared by nearly everyone interested in or aware of the issue, no matter their specific stance or position. It is your human choice to join ideas, or impose a common set of beliefs everyone should follow. This last part is the greatest challenge faced by all participants; to what extent should rules and sanctions be maintained, reduced or increased? Should free will not also include the ability to ignore the rules?

Acceptance at the society level is a different way of saying, rules preferred which others may not and cannot change. This also means imposition, does it not? All rules can be changed, it is how they are first created.

To this we will add an aspect not yet mentioned; human social groups are essentially families and there is often great interest in the well being of family members. Few parents are eager to see their female offspring become pregnant by males who plan little if any relationship with their daughter or the unborn baby. To suggest that free will should always be accepted is not a road towards happiness, just because the free will is pursued, although it is possible. Is free will to become inebriated and operate a motor vehicle going to lead to contentment? Very few humans aware of intoxicated operation of machinery which risks the safety and lives of others would agree. You now see free will does encounter collective restraints and rejection, depending on the issue.

Q: "So, this principle would encompass all sexual matters, including abortion. The fetus is a vehicle being built, and I would guess that an abortion occurs with the consent of the incoming soul, in soul-level consultation with the prospective mother."
C: Sexual matters for adults or children? Where should the limits be drawn to define maturity or the lack thereof, as these limits apply to sanctions and penalties? Should there be any? All humans want rules fairly imposed, and not made up after the fact. Reality among humans is, there are great variations of maturity and vulnerable innocence, as there always were and always will be.

The fetus is the start of a human life, its development can only lead in this direction. The construction of a vehicle for the soul's life course on Earth, is a component of the complete person. Intentionally terminated pregnancies are sometimes carried out with the consent of the incoming soul, sometimes against that preference. Far more common is the early or stillborn death of a newborn or toddler by disease, accident, abuse or other conditions, the vast majority of which occur for a purpose to serve the surrounding human family of the deceased youngster or baby. Abortions on Earth now, are currently approximately half agreed by the incoming soul, half against that soul's preference. The decision of a soul to assume the body and life to be, is done precisely to live as a human. The free will of the expecting mother to terminate the process is met with deep disappointment as much as acceptance. It is accepted however, as the mother's free will reigns supreme.

Q: "Is what I have stated here accurate in the view of The Committee?"
C: We have addressed this above.

Q: "[The] response rules out certain actions by the federal government, but the result of any court decisions would push these decisions to the states, which in many cases are ideologically bent towards sex-based limitations on behavior. To what extent will individual states be retreating from "progress" as I have defined it?
C: No state in the USA, or province, region or other legal division of any sovereign nation can accurately be described as ideologically given to any goal, and no one human or group is bent, as in crooked, detoured, twisted or deformed to a certain preference as this word is defined.

Within any group there are always indifferent members, then some who prefer one thing and others who prefer a very different thing. Humans have decided majority preferences will prevail, but there is always a significant number among you who disagree with the outcome, no matter which set or subset of opinions is selected.

You ask if federal courts or case rejections will return certain decisions to any or several states in the USA, as happens often and if this occurs, in which ones.

There are always sex-based limitations on behavior, and there always have been. To suggest there will be a retreat reveals a preference for maintenance and expansion in the trends and directions currently occurring. Who should define retreat?

Over the longer term, fertility will decline among all humans although it will not be noted until after the process has been underway for some time. During the term of the current federal administration in the USA, there will not be federal changes. The general sentiment of currently in office, prevailing federal lawmakers and justices is that the central USA government has intruded too far into issues states should essentially decide, however there is no collective will to alter previous decisions.

The many statements being made about national restrictions on aborted pregnancies, are being offered by specific political interests to sway election outcomes, in the hopes voter concerns regarding this one issue will be strong enough to affect the outcome.

There may be small restrictions in several states, however these will not be significant enough to change behavior. The greater difficulty of finding abortion services in one state will simply send such people to another state. Which ones? You will observe this process and gain far more from not knowing the outcomes, thus we remain silent on this aspect.

Q: "Again, thank you so much for your great responses!"
C: Our pleasure to be asked.

Powered by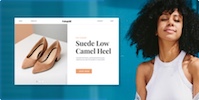 Create your own unique website with customizable templates.