A good to & fro arose in the comments following the last post "As The World Turns" and one reader made an interesting comment about watching or NOT watching news; when does that produce detrimental ignorance?
By the way, the title of this post is an intended double entendre.
As has been often discussed here by The Committee and many other sources I'm sure, we humans get the thing upon which we place our attention. If YOU ignore something, that does NOT make it go away; it simply means there will be no growth of it for YOU.
This does not mean YOU become insulated then isolated; the thing you dislike thus ignore continues to exist for others who have and continue to produce it. Do those other producers creating what you dislike, have authority to lord over you and thrust into your life what they prefer, even if you do not want it? Then likewise YOU have no authority to do this to them. The thing continues to grow or fade as others create it, and the effects can still visit you.
Television broadcasts, like speeches, deliver what the presenters, both the talking head on screen and the unseen producers choose. Changing the channel isolates you from the speech, which is not automatically a bad idea. The challenge becomes general isolation.
You are a reader of TheAmendment.net, so isolationist you are not.
Today's overload of news, information, written words and imagery can be tedious to tiresome, even feeling sometimes oppressive. It's enough to make someone flee for the woods, speak to the trees and let the dog mark the fauna. (I have personally employed this technique with success. You can forgo the canine if preferred or none is available; the trees won't object. They happily welcome all visitors without saws.)
Because limited time frames cause:
omission of some news
summarized, often reduced details
selected order of presentation, viewers unaware in advance
what does appear, influences.
Thankfully, the reasonable practice of free speech & press in some quarters allows competition, and the internet has provided an unprecedented platform now rivaling television's rise six & seven decades ago. I don't believe there remains a significant national or regional news organization anywhere on Earth which relies solely on television broadcasts and/or printed newspapers; the websites of same offer nearly all the "content" either screen, voice or print heretofore have put out.
I eschew television news, the fulcrum for me was the muzzling of Bill O'Reilly (whose FoxNews program was the highest rated cable television show in the world; not just cable news, ALL cable channels [cable = subscription, versus the no-charge-to-the-viewer, seemingly "free" electromagnetic air broadcast]). O'Reilly, if you never saw him, was rare among TV pundits, equaled by only (in my humble opinion) two others I've seen, Bill Maher and Jaime Bayly.
Bayly is a Peruvian journalist who shot to recognition when hired by Colombia's largest network Caracol to present a short term political opinion show during the presidential election cycle several years ago. His viewpoint ran counter to the prevailing lopsided sentiment presented on virtually all news and analysis shows until he arrived on scene. Openly homosexual yet un-effeminate, with a huge flock of too long black hair often falling across his eyeglasses & face, combined with a professional, corporate executive demeanor and excellent voice plus delivery, Bayly took advantage of these otherwise irrelevant personal characteristics to fuel initial interest for many viewers. His cut-to-the-bone analysis kept them and his viewership exploded, which is how he landed on my radar screen. It was refreshing to hear a different point-of-view from the predictably mild to energetic socialism too many nations in Latin America embrace as the only good normal. Hello Venezuela!
Bill Maher is a long time host on HBO among other networks, a polar opposite of O'Reilly in points-of-view. Like Bayly, Maher found a way to do what made all three successful: seek and present contrasting points-of-view, typically by inviting guests who disagreed with one another and/or the host. Bayly was more professorial, and would often quote a key personality, to then analyze and dissect the meaning and relevance, peppered with his own clearly identified views & reactions. Maher and O'Reilly would offer brief monologues and jump right to a guest or several of them, by asking them where O'Reilly or Maher was mistaken, about where they the hosts were going the wrong way. Love or hate any of them, they were and are a good example of a free press. Viewers got to see and hear both sides, how they disagree and why. O'Reilly would constantly intone his viewers to make up their own mind.
O'Reilly was the first person to score an interview with candidate Trump in 2015 shortly after Trump announced his candidacy, and it was held in Trump's office! Senator Obama avoided O'Reilly and FoxNews like a disease and President Obama waited for quite some time before giving O'Reilly an interview. A veteran reporter, O'Reilly set aside political analysis, and went after Trump as vigorously as he confronted Obama. Both politicians acquitted themselves well, as you expect a US President to easily do. As the world has seen, Trump does not dodge the press or questions and will confront any topic or person, which gains both support and dislike (often intense) however his new job is likely the result.
Employ what I now do; scan headlines from several news websites and from several nations. Written words allow you to go slower or faster, to fast forward and most importantly, to review. The written words make it far easier to compare and contrast. This method neutralizes most of the intentional or casual influence television broadcasts create, and is far easier than scanning six to eight print newspapers from just one country, let alone several.
We are all natural channelers and telepathic communicators. Our GAGs will take us towards anything we choose to see; interest is the only ingredient we need supply; awareness will follow and our GAGs will make certain of this. Imagine an existence where everything is available to you, the only requirement being awareness of it. The universe and our energetic souls have potential access to so many things, it is correct to say it is endlessly varied. The only requirement we need supply to the process as souls, is our interest and desire for awareness. Once given, it is received. The Bible famously says "Ask and ye shall receive" and this is as true for us as humans as it is for our energetic beings, except we operate on a time delay inside the illusion of time's existence.
Your GAGs will efficiently supply you with the varied information you seek, and it will seem as random and haphazard as any coincidence. Worry not for two seconds about how this might not be the arbitrary process it seems to be, as you peruse "the news". Simply have a look where you might not typically look, especially on a topic which has drawn your attention, whether it's the review process for a US Supreme Court nominee or a baking contest in France.
The next post will add practical perspective to the advantages of this method.
Powered by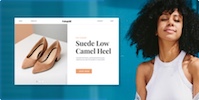 Create your own unique website with customizable templates.